Cooking Demonstration
Cooking Demonstration
Cooking Demonstration in Signature Ha Long Cruise
Vietnam is one of the countries with the most diverse cuisine in the world. Join Signature Cruise, you will be served many atractive foods that will be reach your taste. In addition to bringing the most unforgettable experience to you when you come to Vietnam, our guides on Signature Halong Cruise will join with our guests on our on-board cooking demonstration.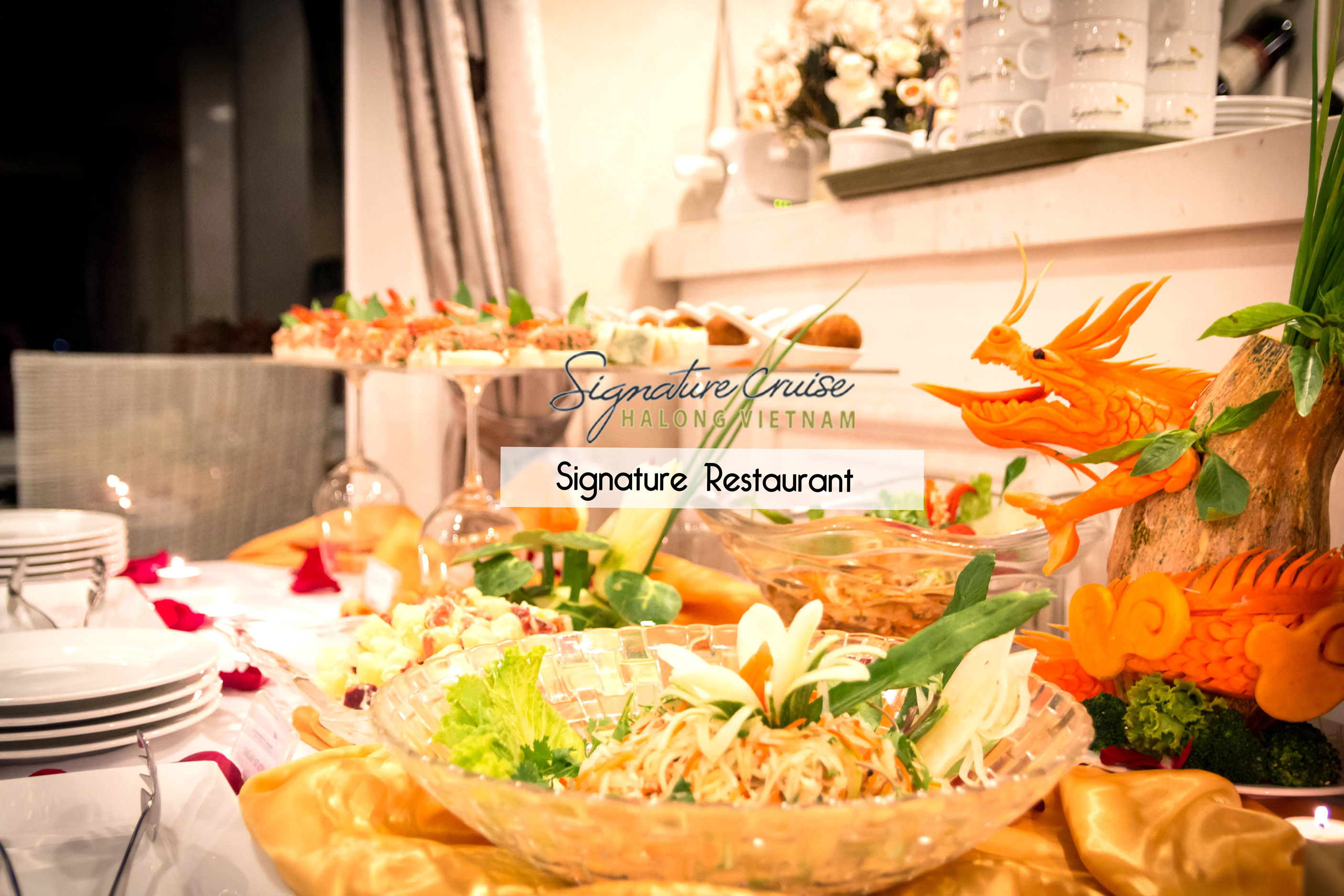 Join us in our restaurant to know how to make a typical traditional Vietnamese food. Our chef / manager will introduce and guide you to learn how to make the special simple Vietnamese food by yourself.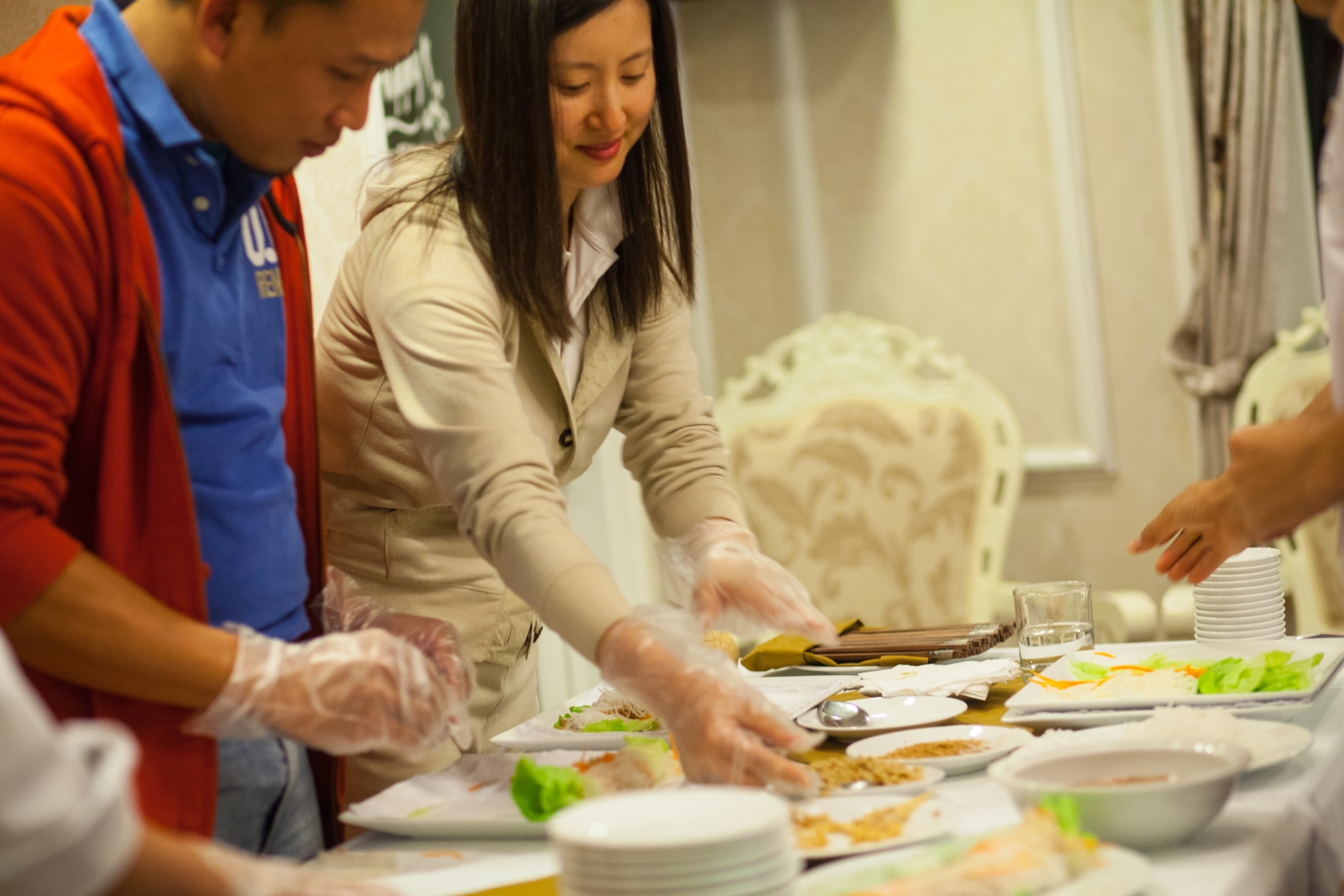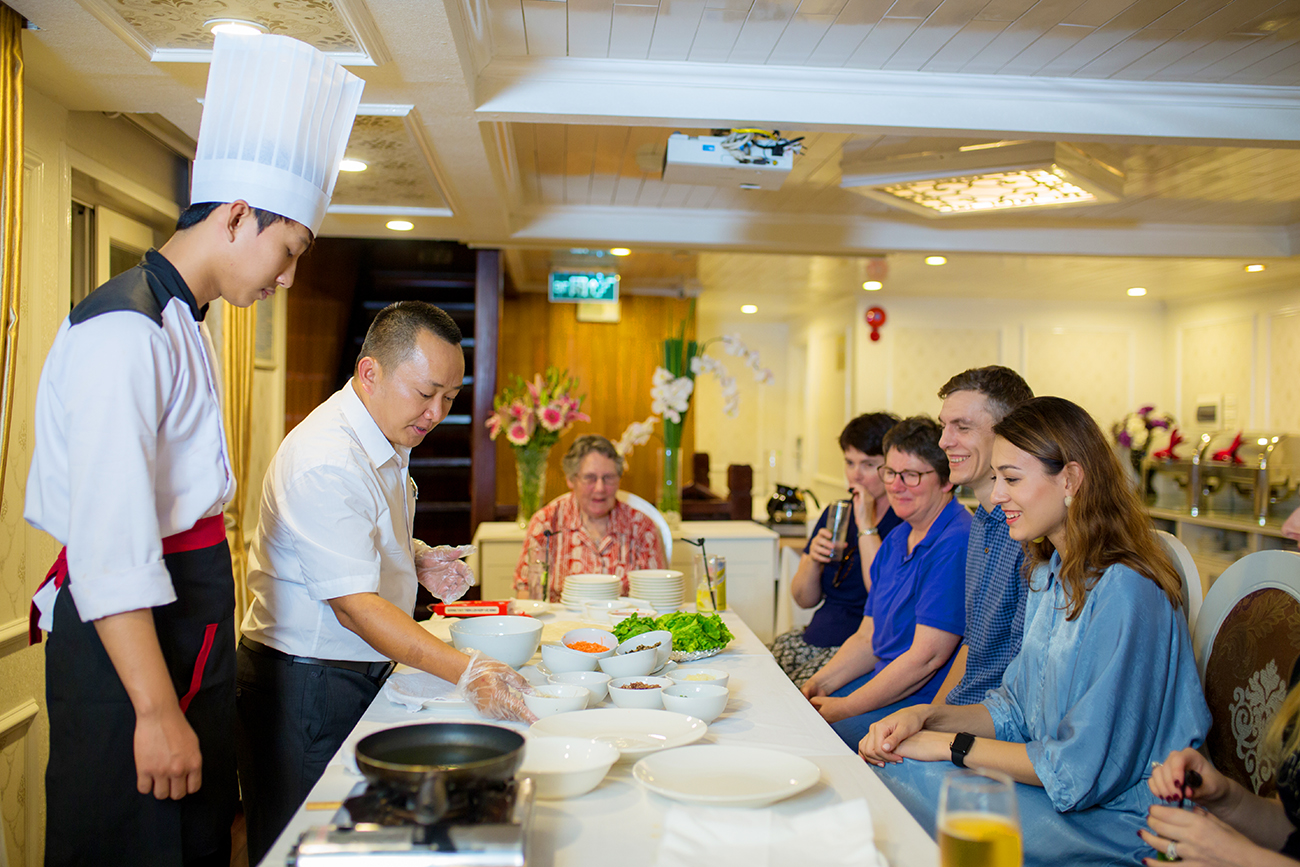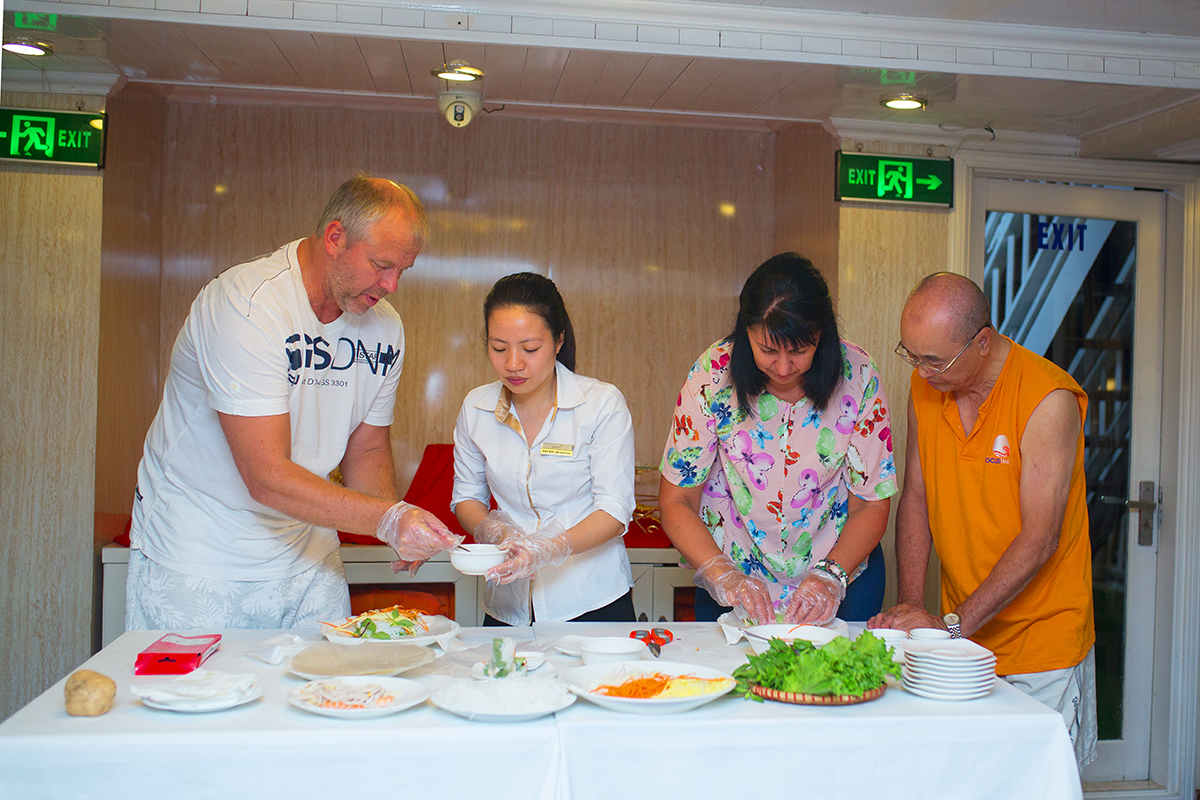 After finished your practice, travelers also can enjoy their food. Food carving is an art that would turn a normal vegetable and fruits into wonderful shape products. This activity would bring really enjoyable moments.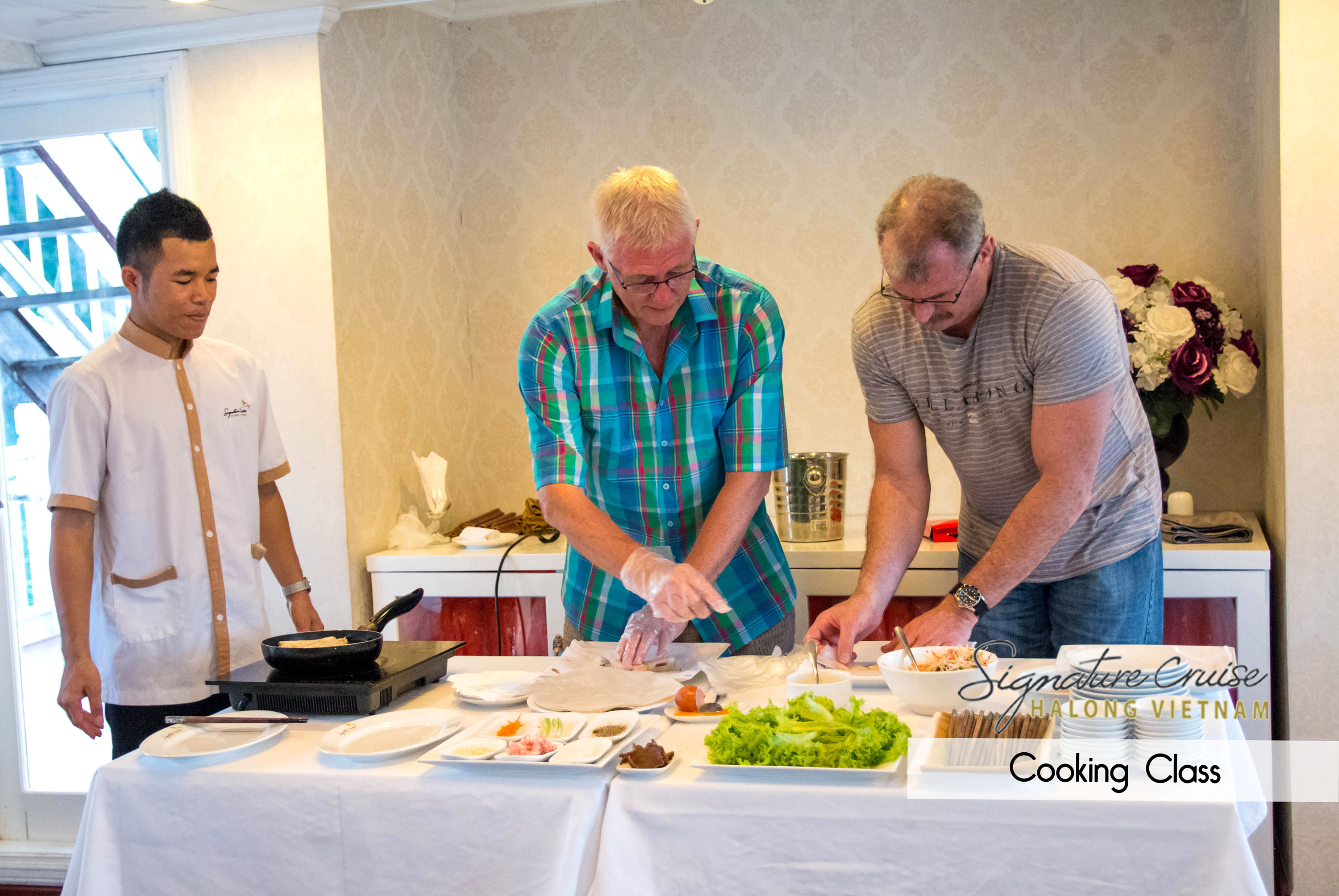 The Signature Cruises apply both the A La Carte menu and the Set menu, visitors will be asked what dishes they want. Our talented chefs are always ready to please diners from all over the world. With creativity and enthusiasm, we promise to satisfy your taste.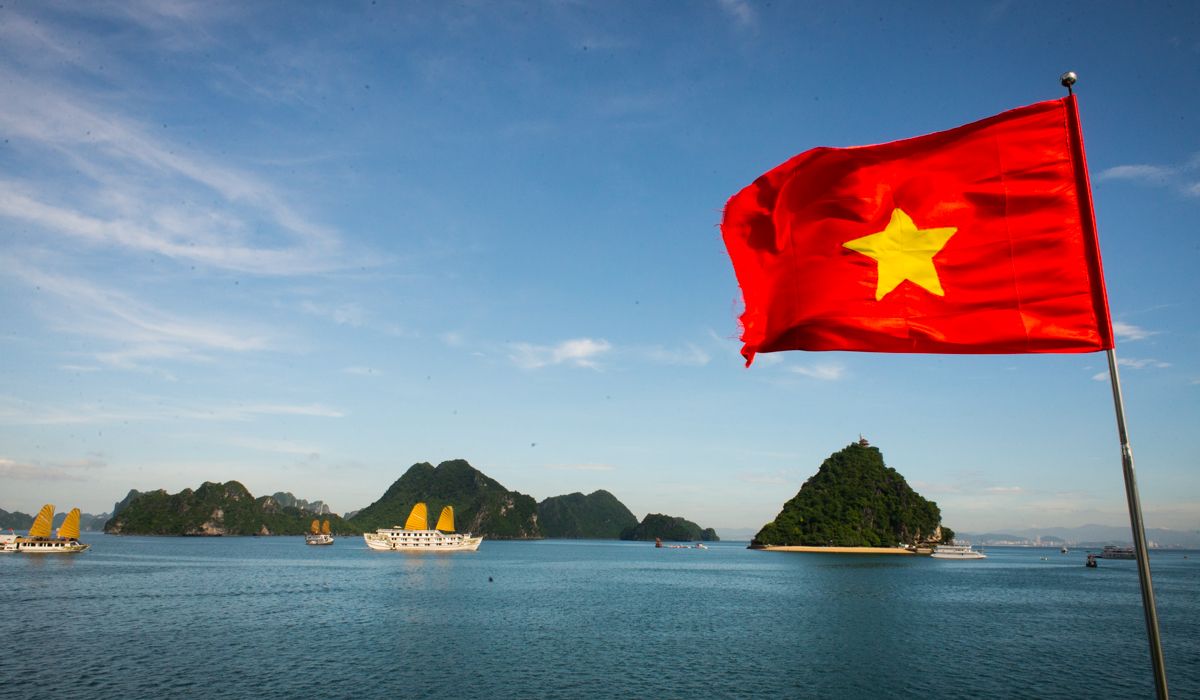 Welcome to Signature Ha long Cruise.! <3
Contact us now to be part of Signature Journey.
➖➖➖➖➖
FREE CONSULTATION 24/7
☎ Tel: +8424 39276999
Line Hotline: +8496.394.6786 - +84977.399.377
🌏 Email: info@signaturehalongcruise.com
: Address: 4th Floor, No. 1 Dinh Le, Trang Tien Ward, Hoan Kiem District, Hanoi
📲 Website: signaturehalongcruise.com