HaLong Bay
HaLong Bay
Halong Bay - twice recognized by Unessco as a natural heritage of the world with thousands of spectacular and distinctive islands made by mother of nature. Thus, Halong bay become an attractive destination for people who love to experience the beauty of the world.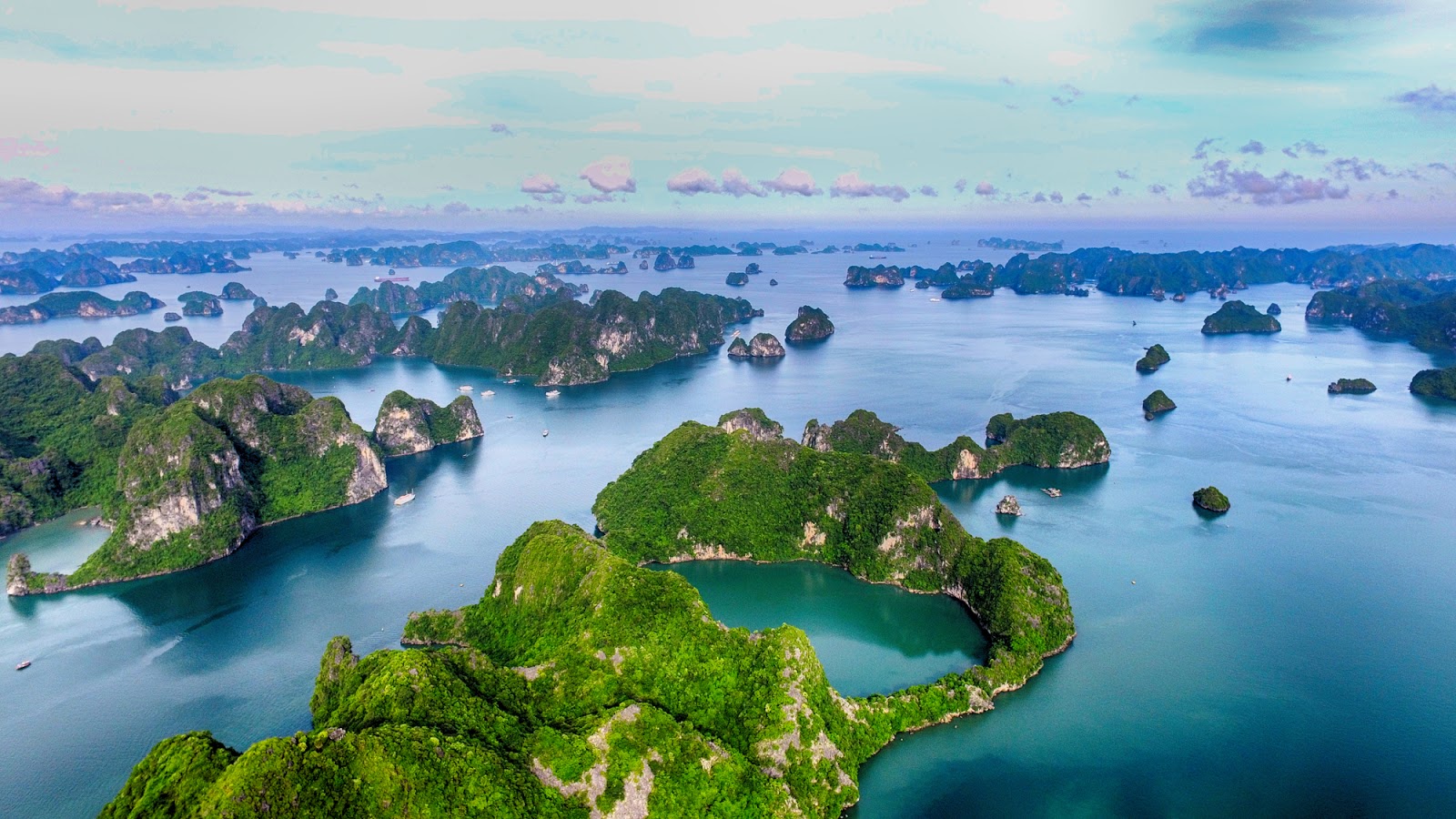 Halong Bay is a unique heritage because this place contains important vestiges in the process of forming and developing the history of the earth, which is the cradle of the ancient Vietnamese.
With the presence of thousands of stone-like islands, and many interesting caves converging into a world both lively and mysterious. Besides, Halong Bay is also a place of high biodiversity with typical ecosystems along with thousands of extremely rich and diverse flora and fauna species. This place is also associated with cultural values - history of the nation.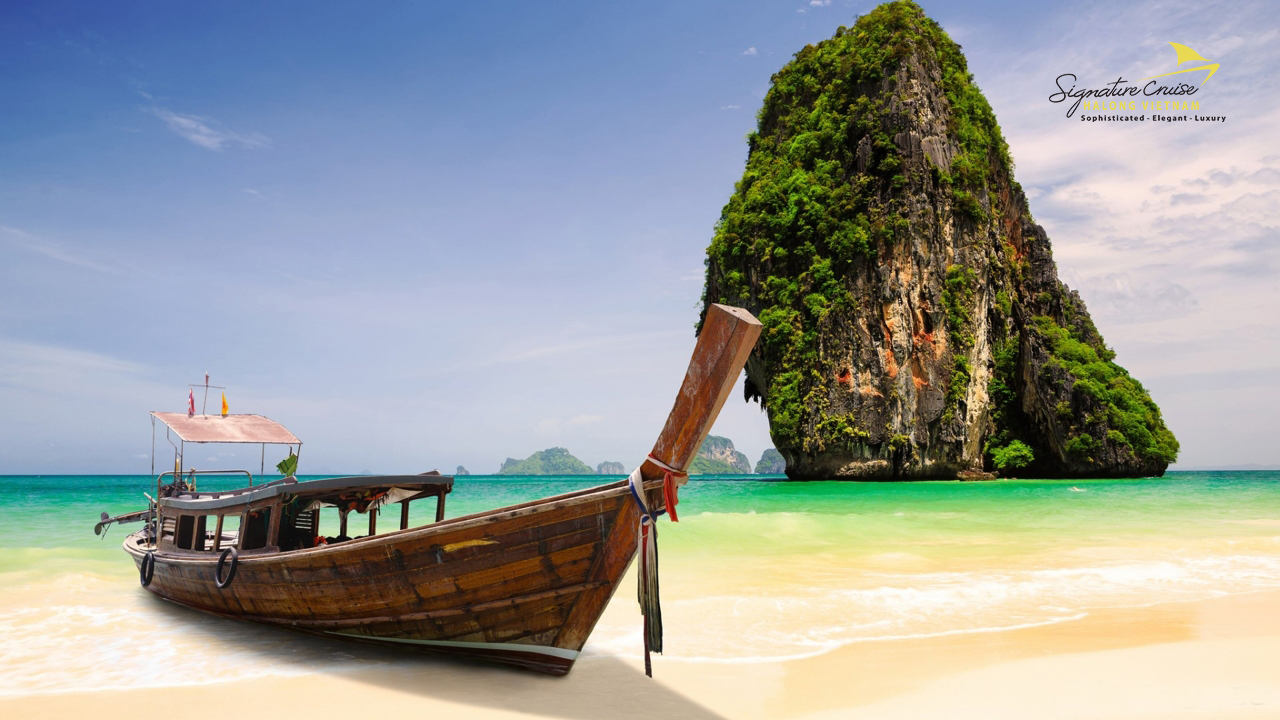 Halong Bay stands out with its beautiful island and cave system. The island in HaLong has two forms: limestone island and schist island, concentrated in two main areas: the southeastern area of Bai Tu Long Bay and the southwestern area of HaLong Bay. This is the oldest image of the geologic topography of 250 - 280 million years, as a result of the process of lifting and lowering many times from the continent to a sea basin. The process of carotid erosion, weathering almost completely creates a unique HaLong in the world.
The tidal system in HaLong Bay is very typical with high tides at about 3.5-4m / day. Salinity in the Gulf waters ranges from 31 to 34.5 MT in the dry season but in the rainy season this level may be lower. The sea level in the Gulf is quite shallow, with a depth of only about 6m to 10m and the islands do not store surface water.
The heritage area on HaLong Bay is recognized by the world (core zone) with an area of 434 km², as a triangle with three peaks: Dau Go Island (west), Ba Ham Lake (south) and Cong Tay Island (east), including 775 islands with many caves and beaches. The adjacent area (buffer zone), which is a national landscape relic, has been ranked by the Ministry of Culture and Information of Vietnam since 1962. HaLong's terrain is an island and mountain alternating between sea valleys and saline land. Parrot sprouting and vertical cliff limestone islands create contrasting beauty, harmonious combination, vivid elements: stone, water and sky.
In addition to the islands named base on the shape, there are also islands named after the folk legend (Bai Tho mountain, Trinh Nu cave, Tuan Chau island), or based on the specialties on the island or the surrounding sea. island (Ngoc Vung, Hon Kien Vang, Monkey island etc). Here are a few famous islands:
Frog Islet in HaLong Bay
Frog islet is located about 12 km southeast of the Bai Chay tourist ship port, on the HaLong Bay Area. This is a beautiful rocky mountain with an angle and shape like a toad squatting in the sea, about 9 m high.
Fighting-cock Islet in HaLong Bay
Fighting-cock islet is one of the famous islands on HaLong Bay, Ga Choi Islet (or sometimes called Hon Trong Mai) is located near Dinh Huong Islet in the southwest of the Bay, about 5 km from Bai Chay Tourist Harbor. kilometer. This is a cluster of 2 islets shaped like a pair of chickens, a drum with a roof, with a height of more than 10 meters with a narrow leg in a very different posture. The symbol on the logo of HaLong Bay, Ga Choi Islet is also a symbol in the Vietnam travel guide in general.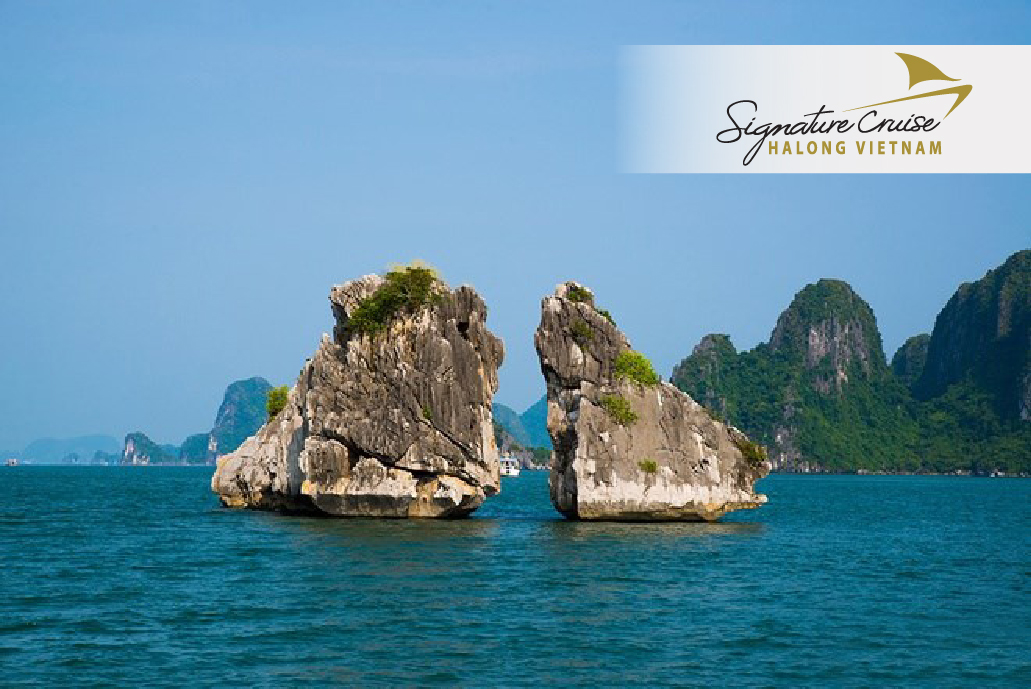 Ngoc Vung Island in HaLong Bay
Ngoc Vung Island is located about 34 km from the cruise ship port, in Van Don district, Quang Ninh province, characterized by being one of the few land islands on the HaLong bay area. There are many beautiful beaches around the island, with Van Xuan mountain of 182m high and an archaeological site belonging to HaLong culture of 45,000m².
Ngoc Vung Island is 12 km² wide, inhabited, with Cong Yen ancient port in the system of Van Don ancient port since the 11th century, and has the ancient Mac ruins of the Nguyen dynasty. The east side of the island has a kilometer of sandy beach with white sand spreading out to the dock.
This area was previously popular with many pearls, glowing a night sky and night, so there are a number of islands named Pearl Island such as Ngoc Vung Island (glowing jade), or Minh Chau (pearl pearl, shining pearl )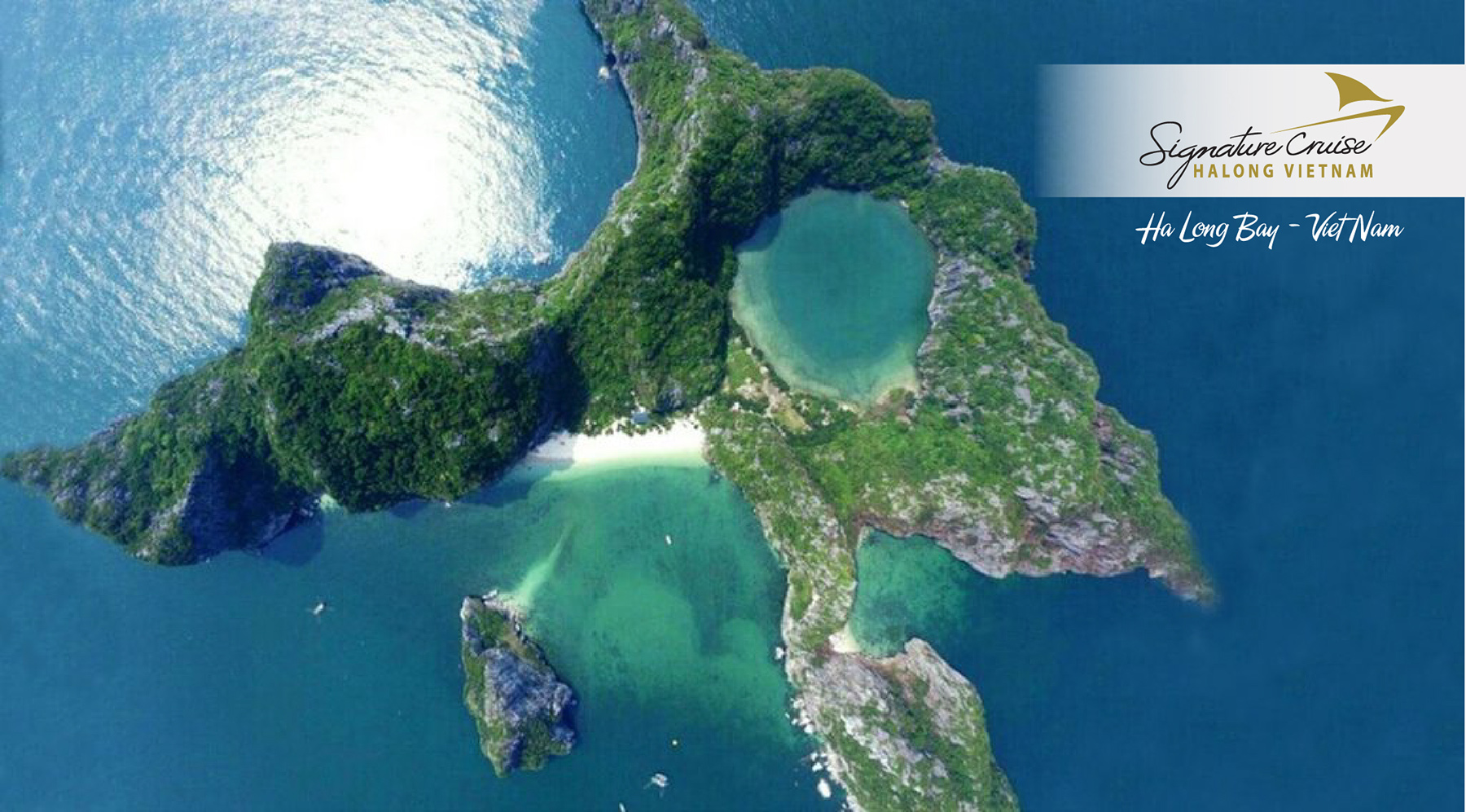 Ti Top Island in HaLong Bay
Ti Toc Island, during the French colonial period named Cat Nang island, located on HaLong Bay area about 14 km east of Bai Chay to the East. The island was named Ti Top since President Ho Chi Minh visited HaLong Bay with Russian astronaut Gherman Titov, in 1962
Ti Top Island has a steep shoreline and a white sandy moon-shaped beach beneath its feet. Tours often stop by the boat to visit the island to shore up the mountain to see the whole Gulf, swim, kayak, float and pull parachutes.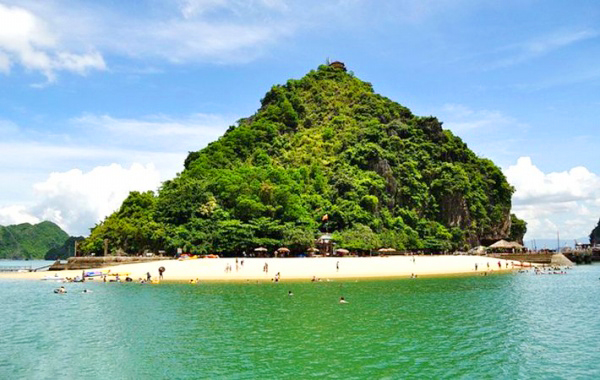 Tuan Chau Island in HaLong Bay
Located about 4 km southwest of Bai Chay tourist port on the HaLong Bay area, Tuan Chau Island is a land island about 3 km², near shore, with sparsely populated villages and inhabitants. In the past, scientists found many archaeological sites in HaLong culture. Since 2001, a large road has been built connecting the island to the mainland. A complex of entertainment and entertainment services, populations of hotels, restaurants and luxurious beaches have been built and put into service, contributing to changing the face of HaLong from the year of 2003 to present.
Hundreds of stone islands, each island has a different shape very vivid: Hon Dau, Hon Rong, Hon Vong island, Canh Buom island, Ga Choi island, Hon Lu Huong ... Latent in the stone islands are beautiful caves associated with many miraculous legends such as Thien Cung, Dau Go cave, Sung Sot cave, Trinh Nu cave, Tam Cung cave ... These are really castles of the earth. Since ancient times, HaLong has been named by the great Nguyen Trai ethnic people as "the land of heaven in the sky".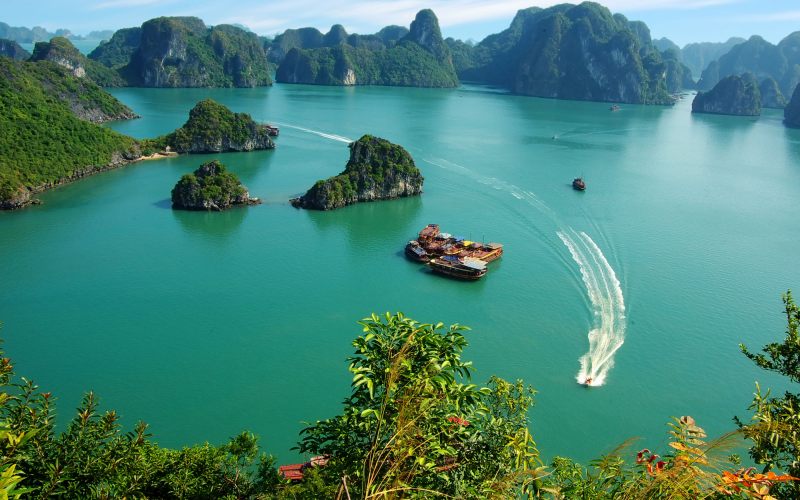 Wherever you are in this world, being white or colored, regardless of nationality, language, age ... when you arrive here, you will share the emotions and vibrations of your heart before a period mandarin of stone and water, and when having to bid farewell to HaLong, it will leave an unforgettable impression ... Ancient myths about the mother dragon and her dragon herd have spilled pearls to create thousands of stepping stone islands The enemy, still standing there today creates an invaluable legacy for humanity. Do you have a chance to travel to HaLong - a unique heritage in the world to admire and discover the hidden secrets of this place?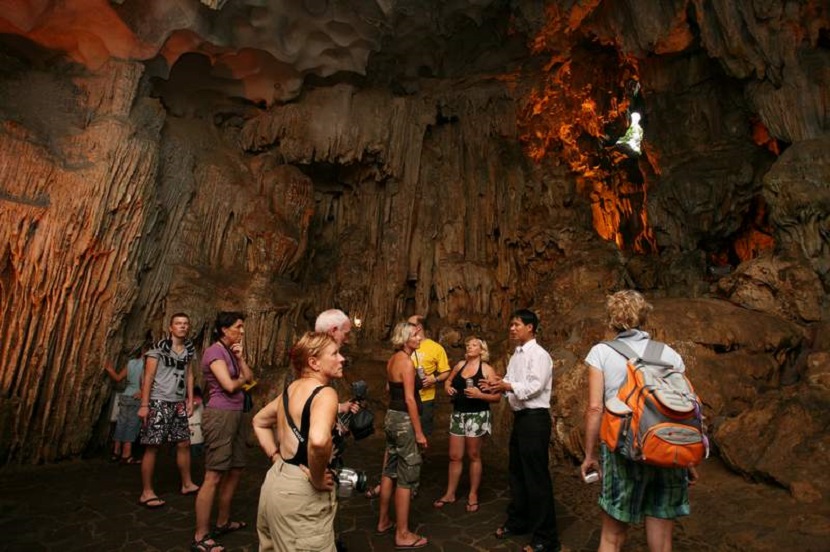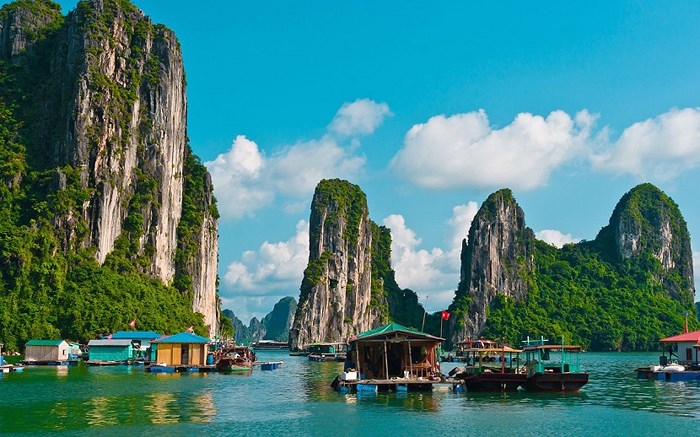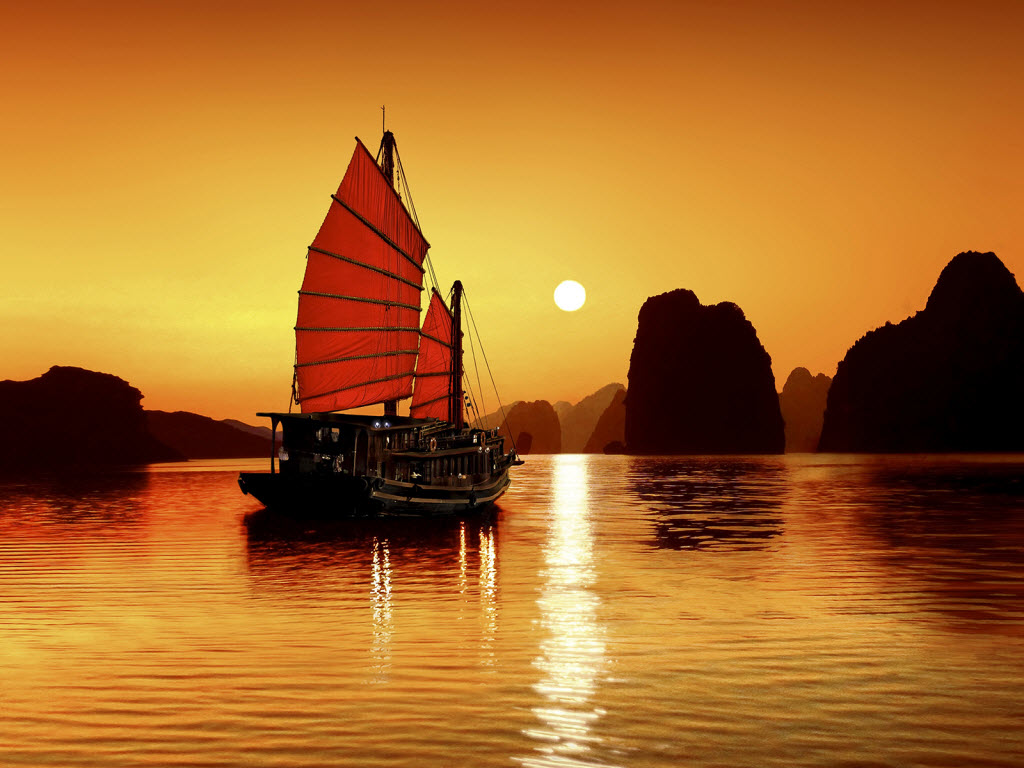 Signature Halong Cruise is the best luxury Wooden Cruise in Halong Bay - Viet Nam.
Welcome to Viet Nam, Welcome to HaLong Bay, Welcome to Signature HaLong Cruise.!
Let Signature Halong Cruise guide you to one of the most wonderful experience in life.
➖➖➖➖➖
FREE CONSULTATION 24/7
☎ Tel: 024 39276999
Line Hotline: (+84) 96244 7486
🌏 Email: support@signaturehalongcruise.com
: Address: 4th Floor, No. 1 Dinh Le, Trang Tien Ward, Hoan Kiem District, Hanoi
📲 Website: signaturehalongcruise.com