Happy Hour
Happy Hour in Signature Ha Long Cruise
In the series of promotions of Signature Ha Long Cruise
Everyone loves a good Happy Hour! Why not enjoy it on the water with Signature Halong Cruise?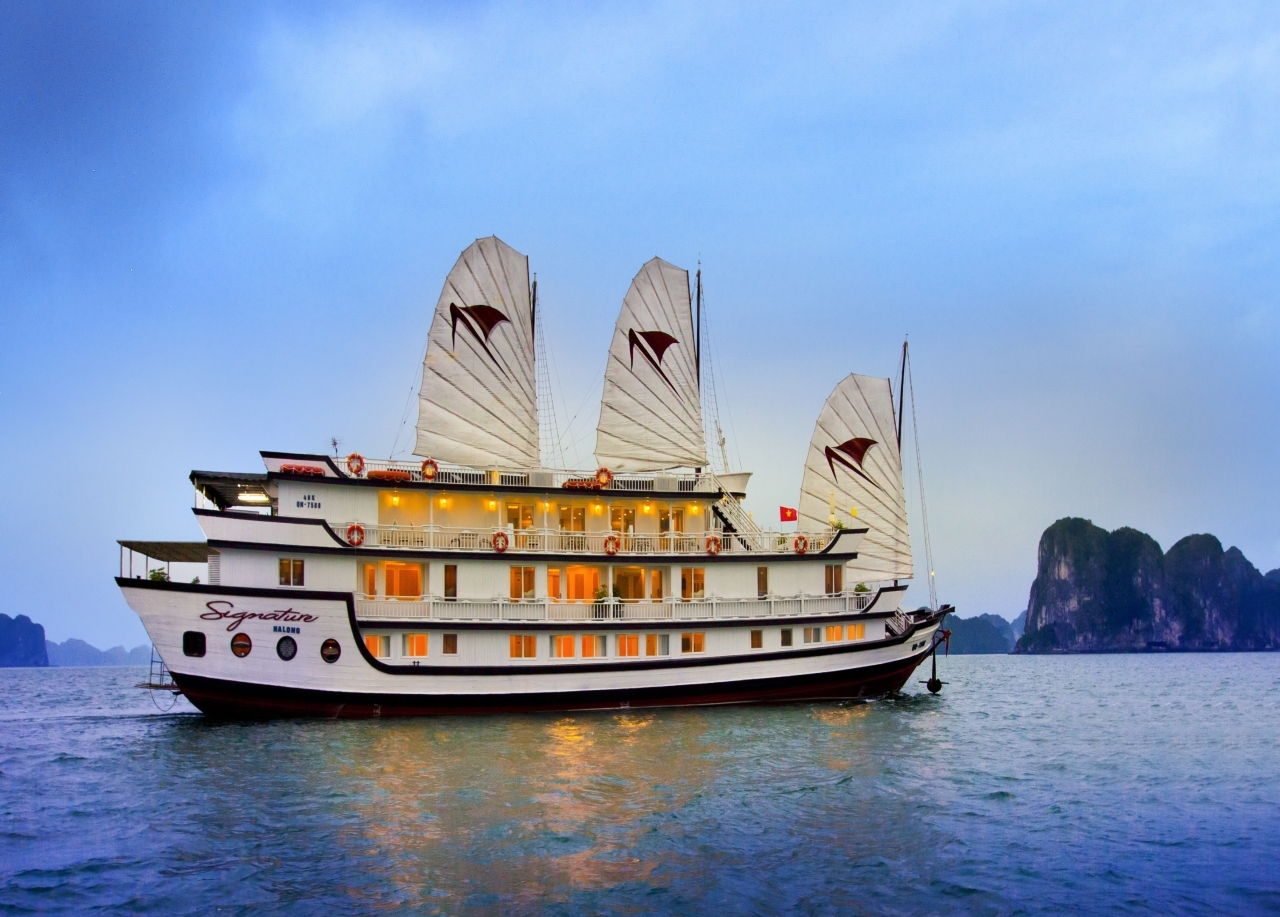 The program is exclusively for the loyal customers traveling on Signature Cruises. On the 3rd floor of the crusie is a mini bar, we will bring the most unique drinks for you. To express our gratitude to valued customers of Signature Halong Cruise, we would like to send you the Signature Happy Hour program.
Bar in Signature Ha long Cruise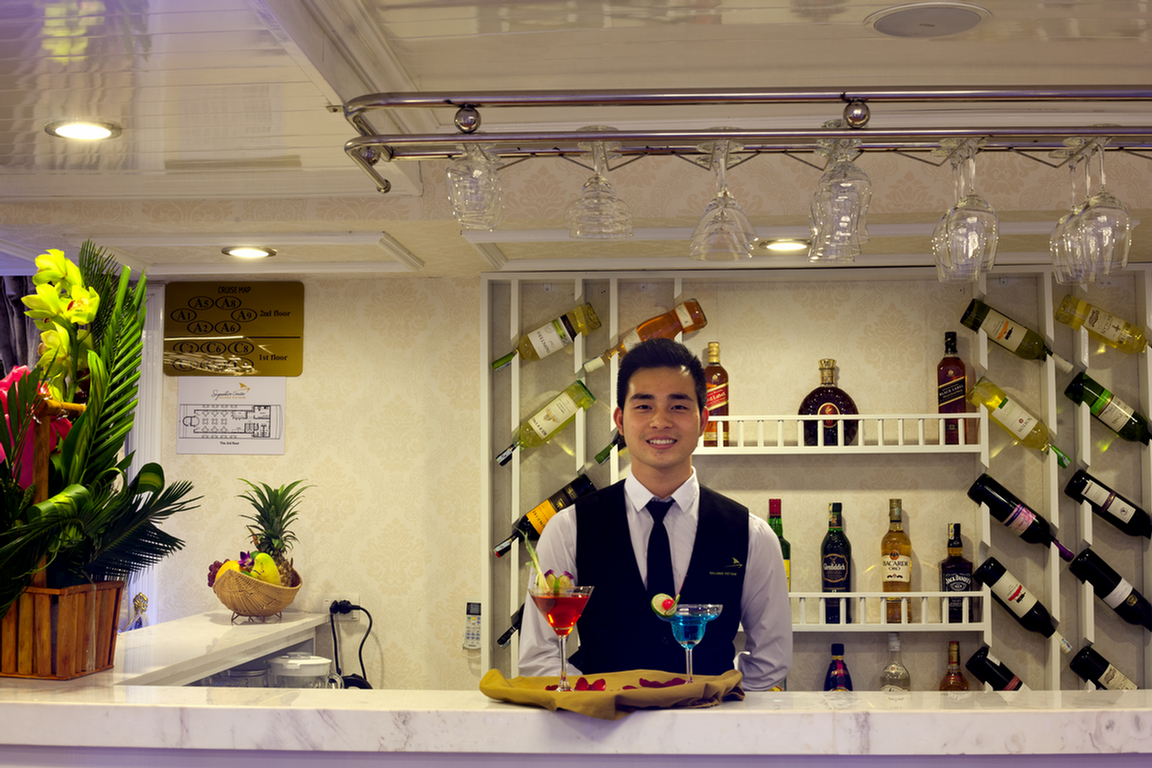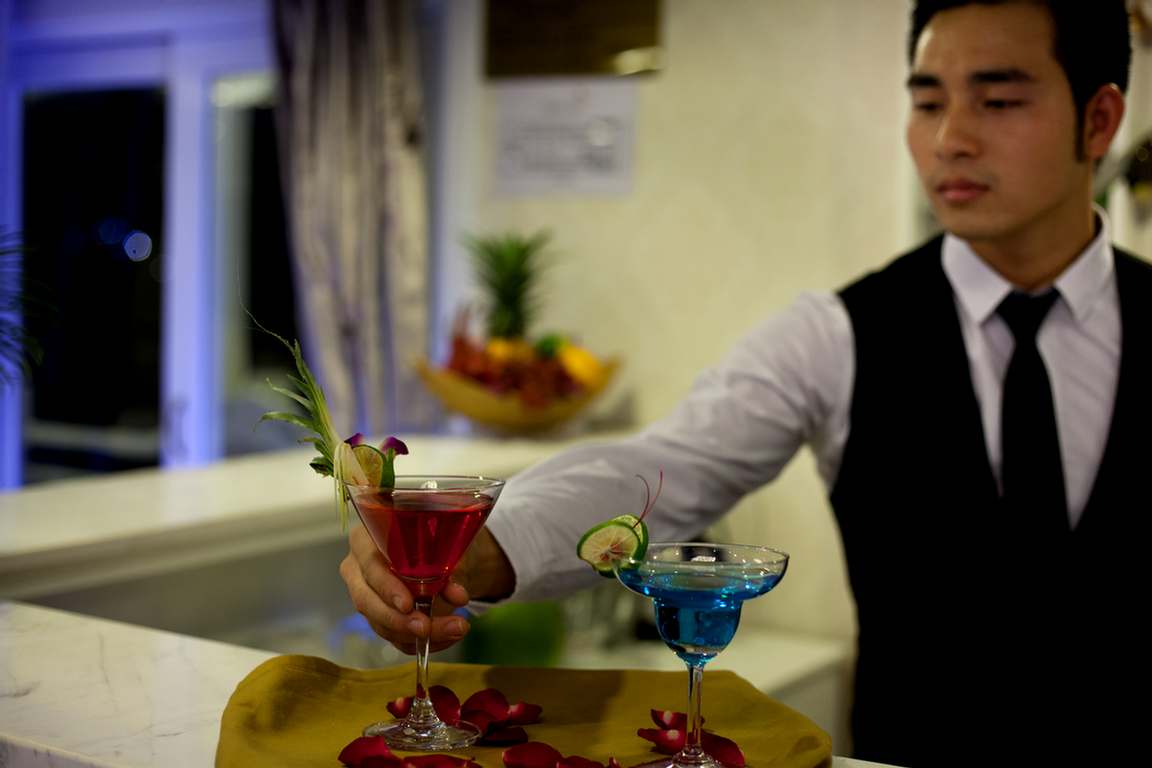 Signature Happy Hour runs around sunset time everyday (5:30pm to 6:30 pm). At this bliss time Customer buy any drink will get another one for free. This is perfect way to relax with family, friends, and co-workers and enjoy a cash bar of custom made cocktails, drink specials and other drinks.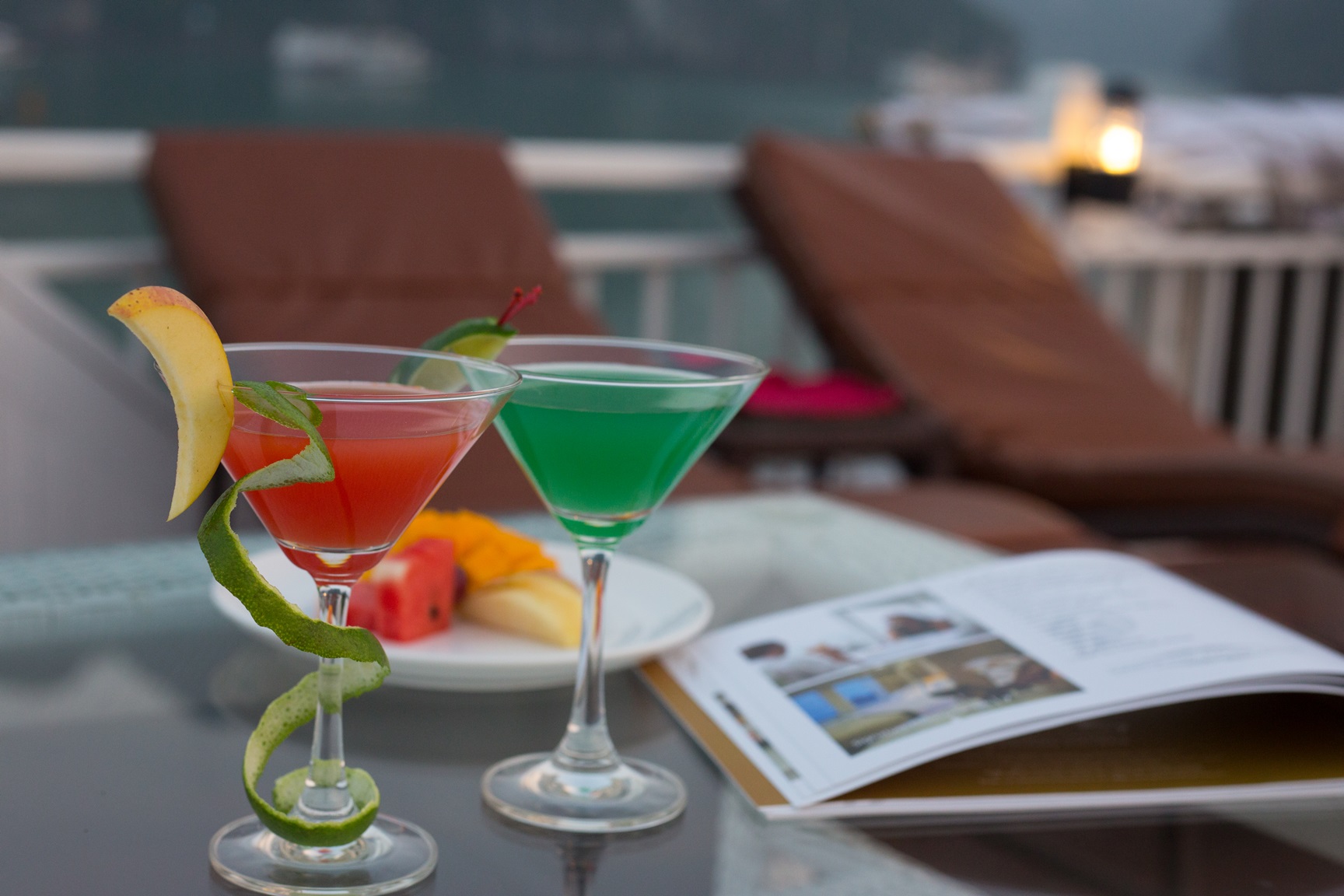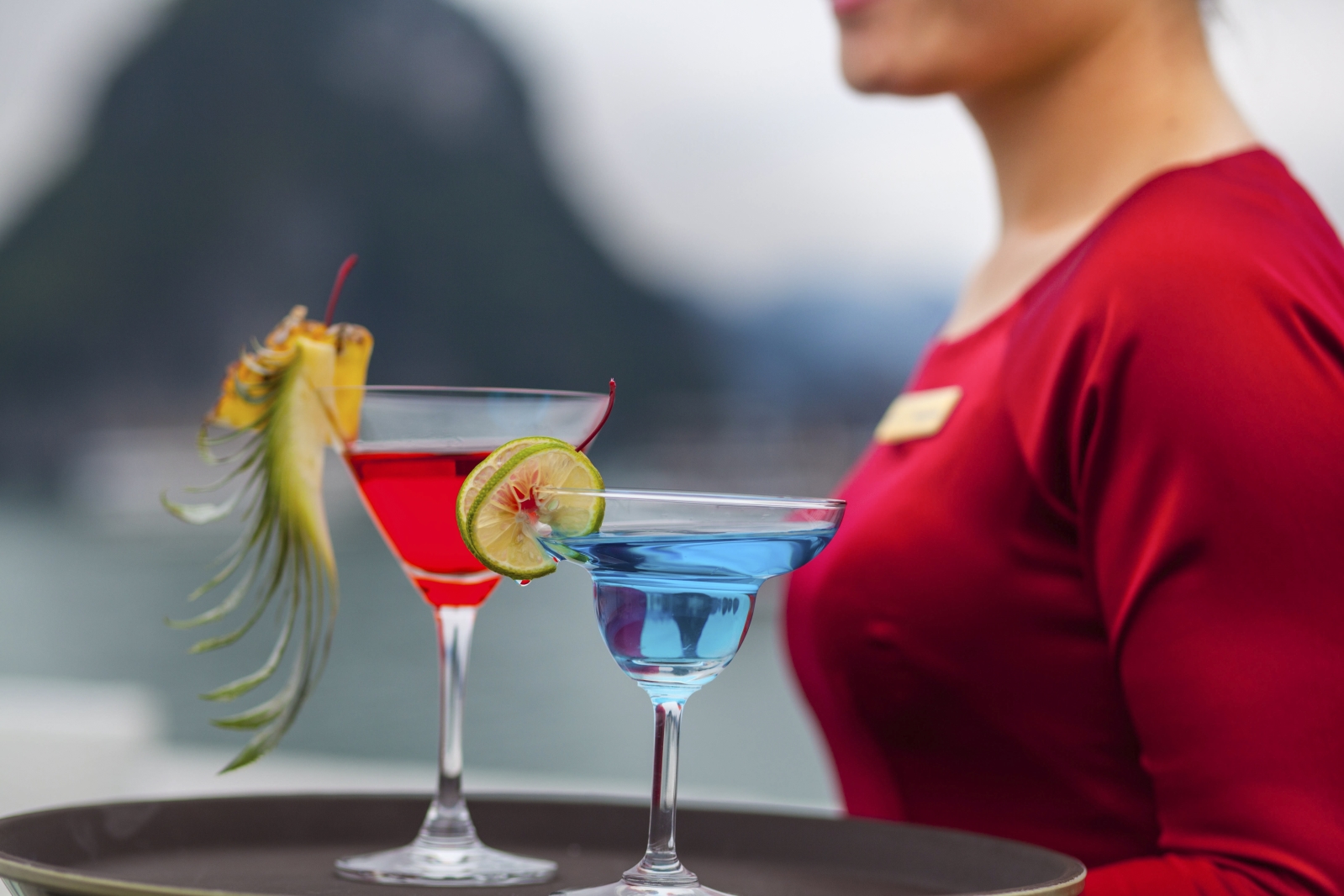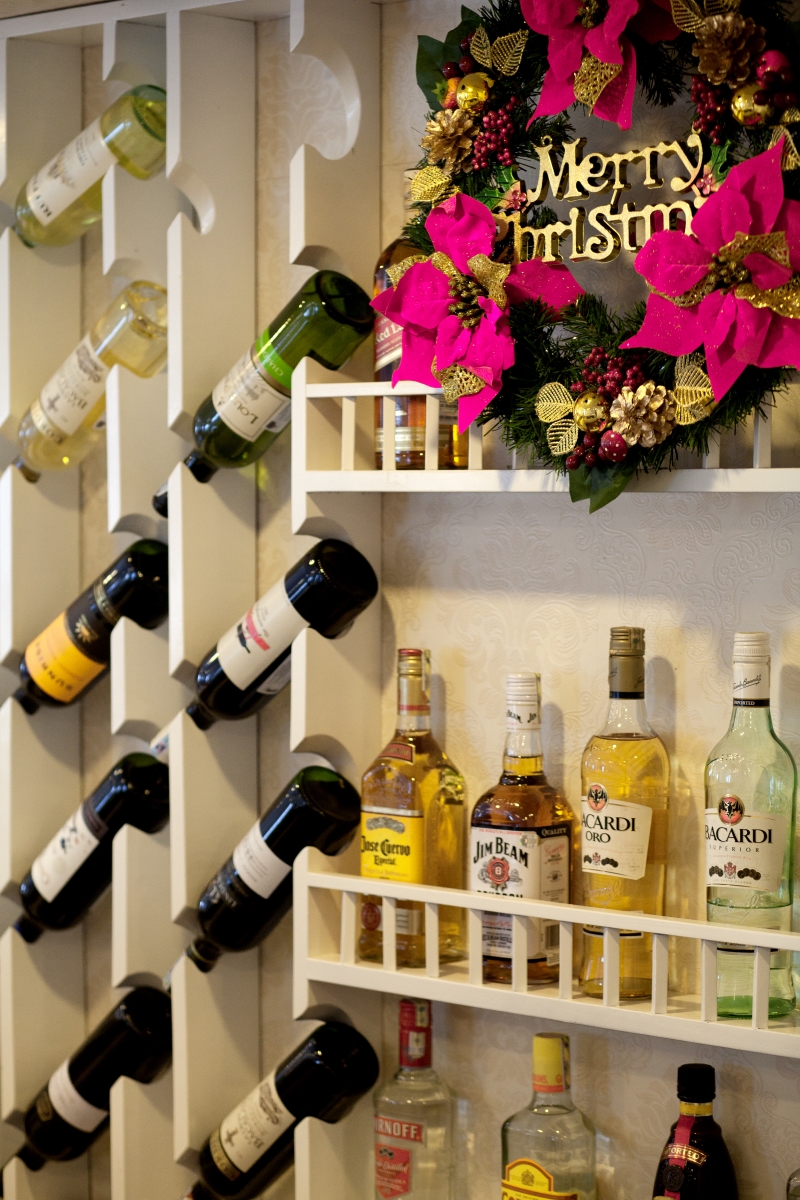 Welcome to Signature Ha Long Cruise.!