Kayaking in Halong Bay
Kayaking in HaLong Bay with Siganture HaLong Cruise
During the trip, Signature HaLong Cruise will take you to the most beautiful places in Bai Tu Long Bay - Halong Bay. Signature Halong Cruise will glide through the majestic limestone mountains which has been thousands of years with time, named after natural shapes such as Rooster Island, House island, ... with thousands of islands of all sizes and shapes.
People are told to feel all the grandeur of HaLong Bay nature and explore all the cliffs under the caves for thousands of years, or watch the flock of bird perch on the rocks, the best way is kayaking. Kayaking in Halong Bay.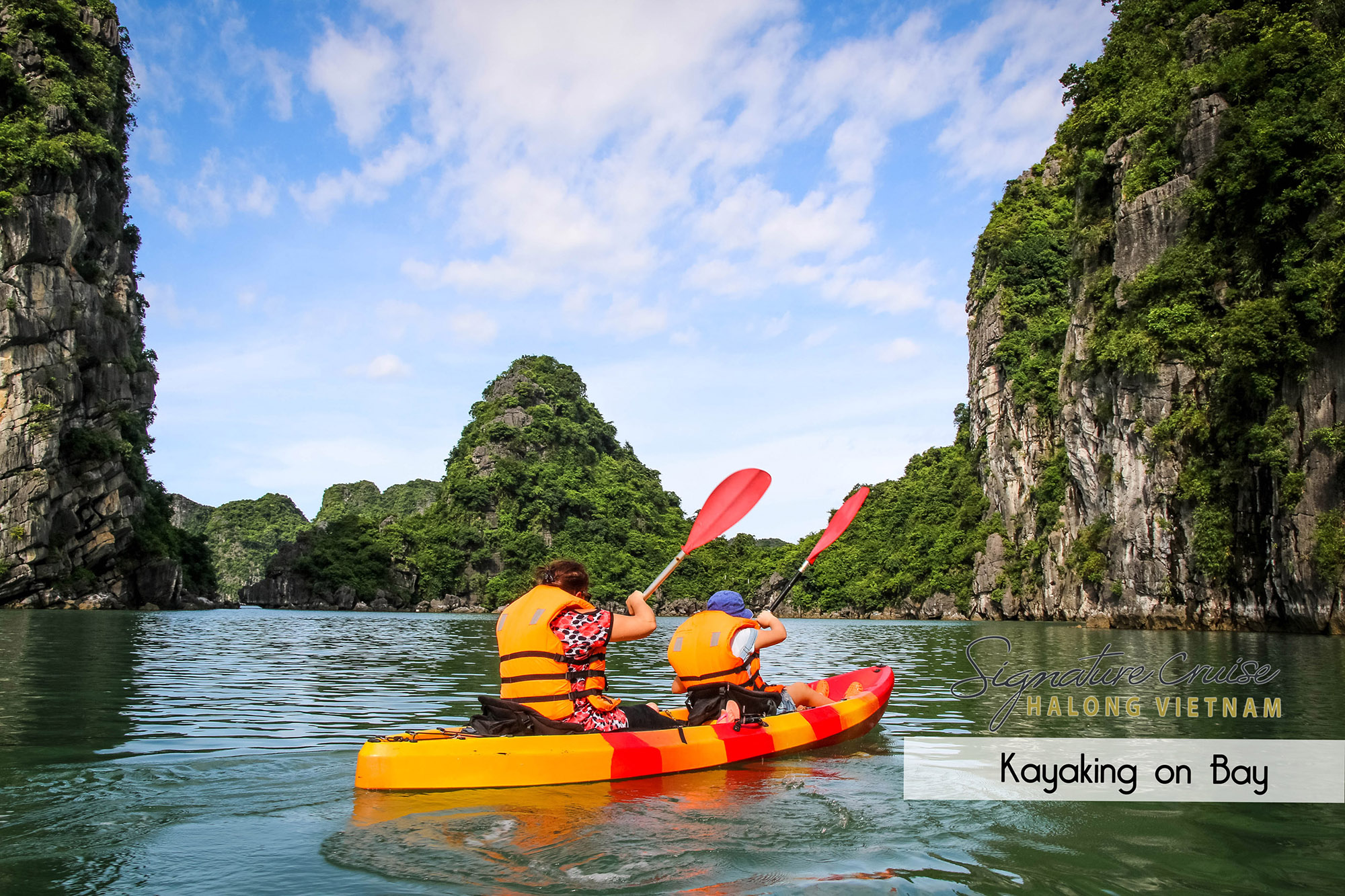 Participating in kayaking, visitors are immersed with the sky and crystal blue water, rowing into the caves to discover the numerous stalactites that are shaped in strange form.
Especially when the kayak goes into the lower caves, you will have to use your hands to hang on the cave and push the boat forward, sometimes visitors will have to lie down on the boat to be able to pass through the cave. According to experienced riders, kayaks are a quite dangerous sport for people who can't swim, or easy losing temper. However, to feel all the majestic beauty of HaLong Bay and discover the beautiful, rocky cliffs, visitors should not miss this opportunity. You can paddle alone or accompany your friends to explore HaLong Bay in your own way.
Kayaking in Halong Bay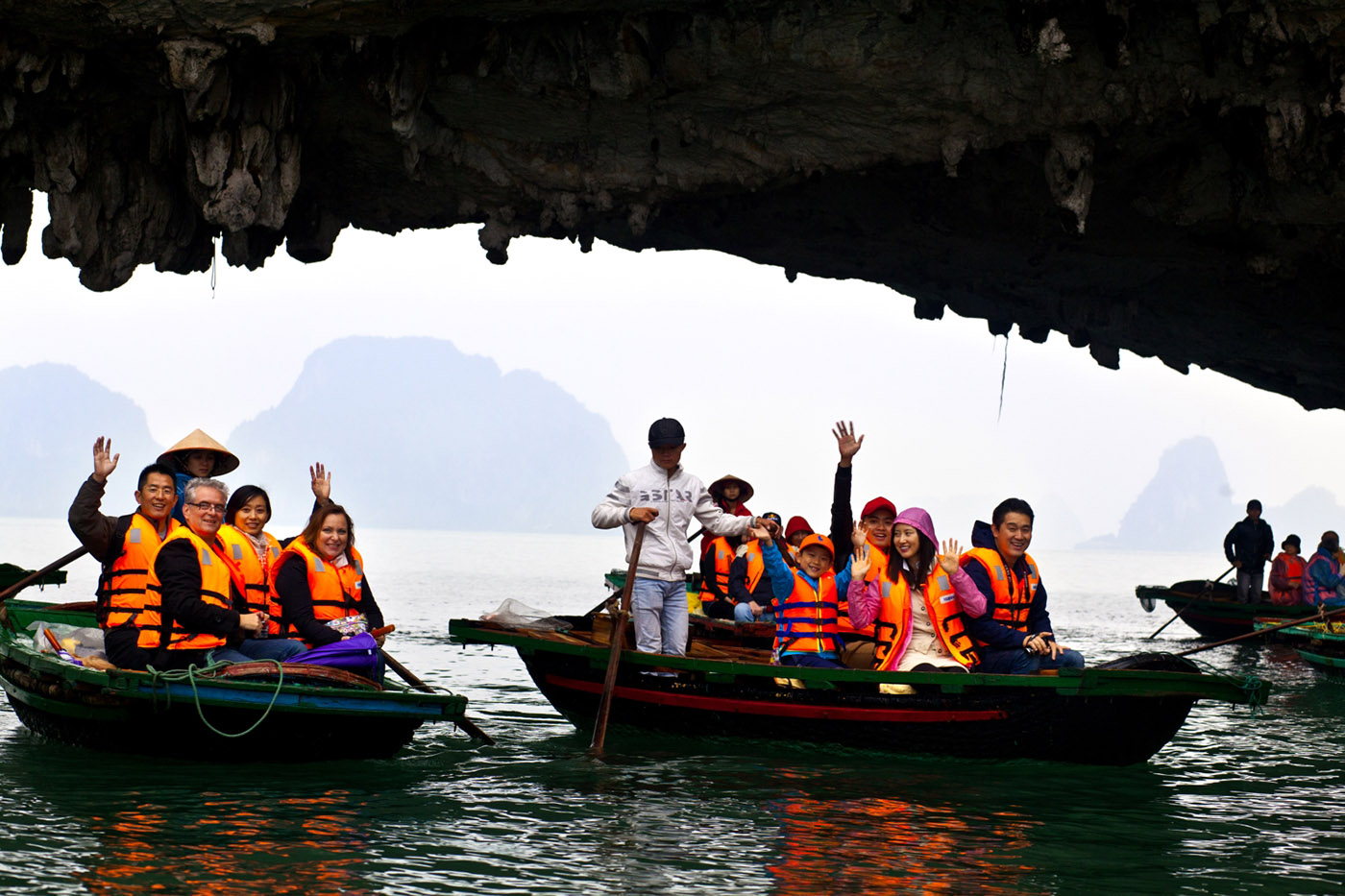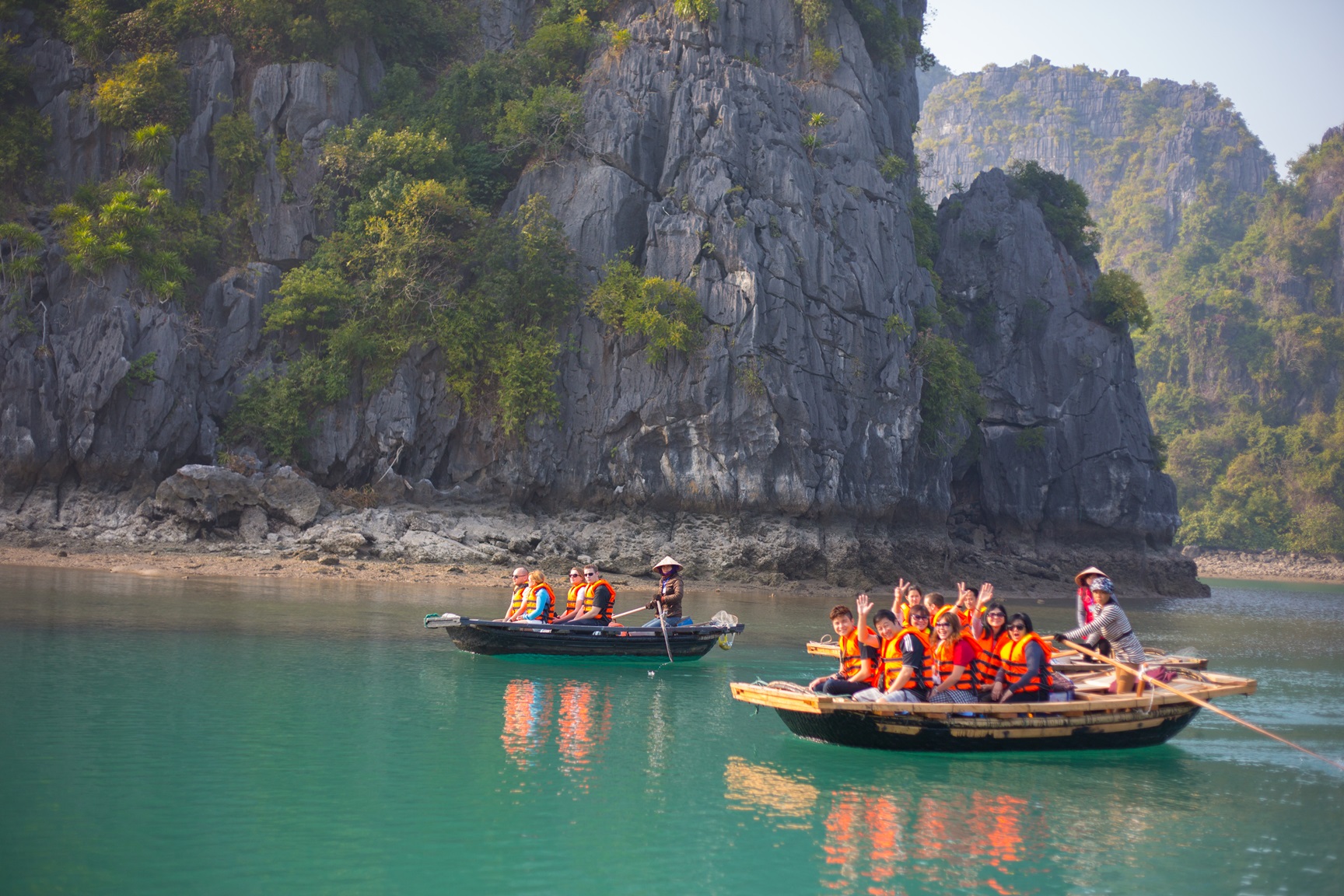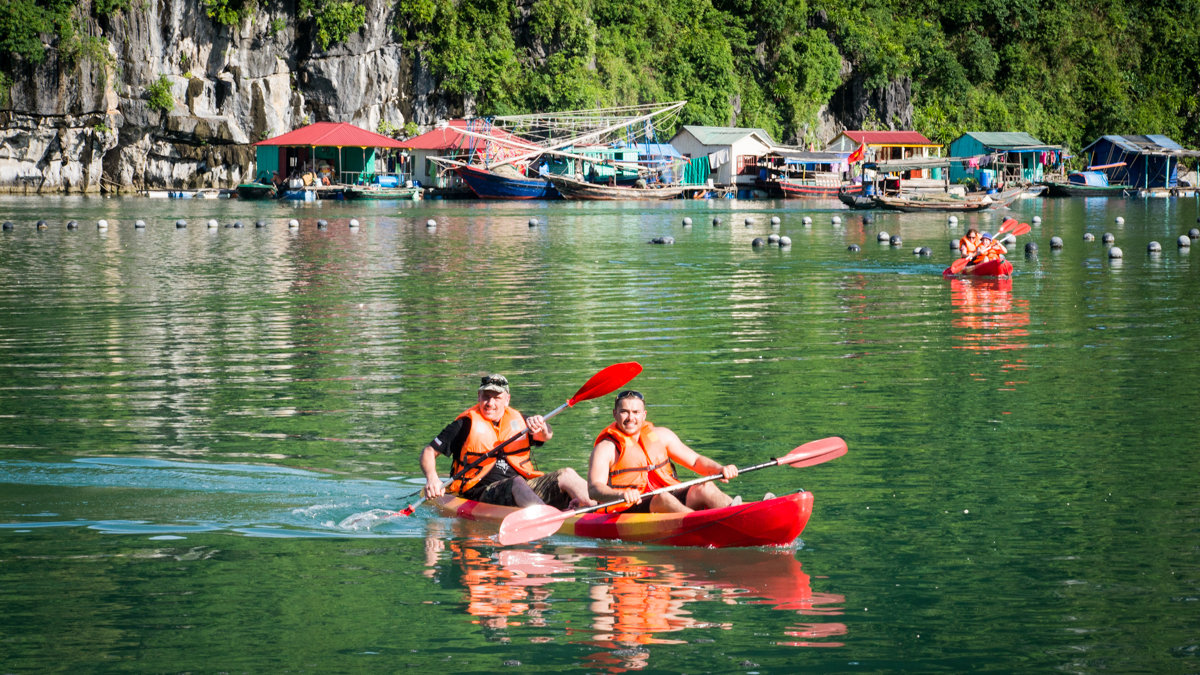 Kayaking Activity
To have the opportunity to experience kayaking to explore HaLong Bay, you can join Halong one-day tour, kayak tour to visit Ba Hang fishing village, but if visitors want to have the unforgettable experience and visit more beautiful places such as Luon Cave, Soi Sim, Sang Dark Cave, Ba Trai Dao Island, Lan Ha Bay ... tourists should join the night sleeping tours with luxury cruises. Since this is an activity in the night tour program, most cruise ships are equipped with kayaks to let tourists enjoy themselves in beautiful and safe areas. On the other hand, from HaLong Bay, you can also go to places such as Ti Top Island, Sung Sot Cave, Bo Nau, Vung Vieng Fishing Village, etc.
Kayaking in Halong Bay is a fun activity
Kayaking is a fun activity that involves moving through water in a small water vessel with the aid of a double-bladed paddle. It allows the boat driver to maneuver through waterways by sitting face-forward and propelling ahead with alternating side-to-side paddle strokes.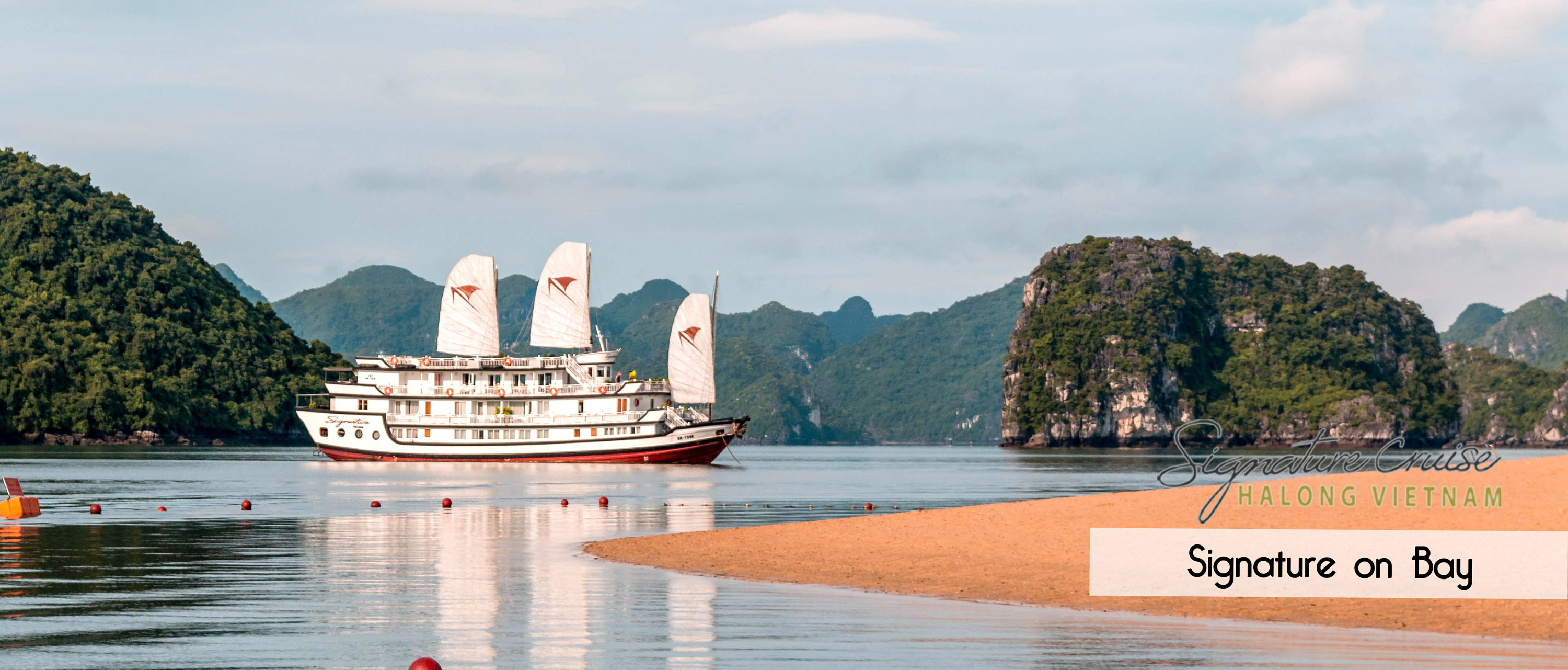 Currently, Kayak is made from many types material: composite plastic, molded rubber or inflatable boats with paddles. Areas such as: Luon Cave, Ba Trai Dao, Ba Ham, Dau Be, Hang Co... are suitable places for kayaking ... Tourists certainly will have unforgettable memories during their HaLong trip.
Contact us now to be part of Signature Cruise,
➖➖➖➖➖
FREE CONSULTATION 24/7
☎ Tel: 024 39276999
Line Hotline: (+84) 96244 7486
🌏 Email: support@signaturehalongcruise.com
: Address: 4th Floor, No. 1 Dinh Le, Trang Tien Ward, Hoan Kiem District, Hanoi
📲 Website: signaturehalongcruise.com