Squid Fishing
Squid fishing on Ha Long Bay
Experience squid fishing on Signature Ha Long Cruise
Overnight on Halong Bay is a great experience that you should not miss. Especially with Signature Halong, instead of watching movies in the evening, you will be able to participate in squid fishing.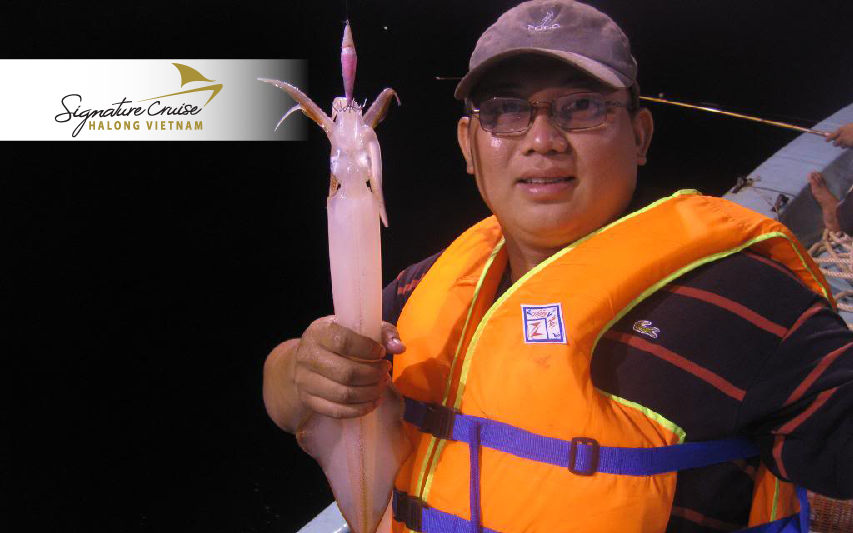 In the evening, Signature Ha Long Cruise will take you to the area of the squid, where the squid is still hunting every night. In preparation for squid fishing, the crew installed a water lighting system to attract squid. You will be provided with necessary items such as fishing rods and rackets to prepare your luck. The hook is a beam hook, shaped like a shrimp like a fake bait. The squid are very gluttonous, when they see the hook under the light, they will think of the shrimps and rush to grab them without needing any bait.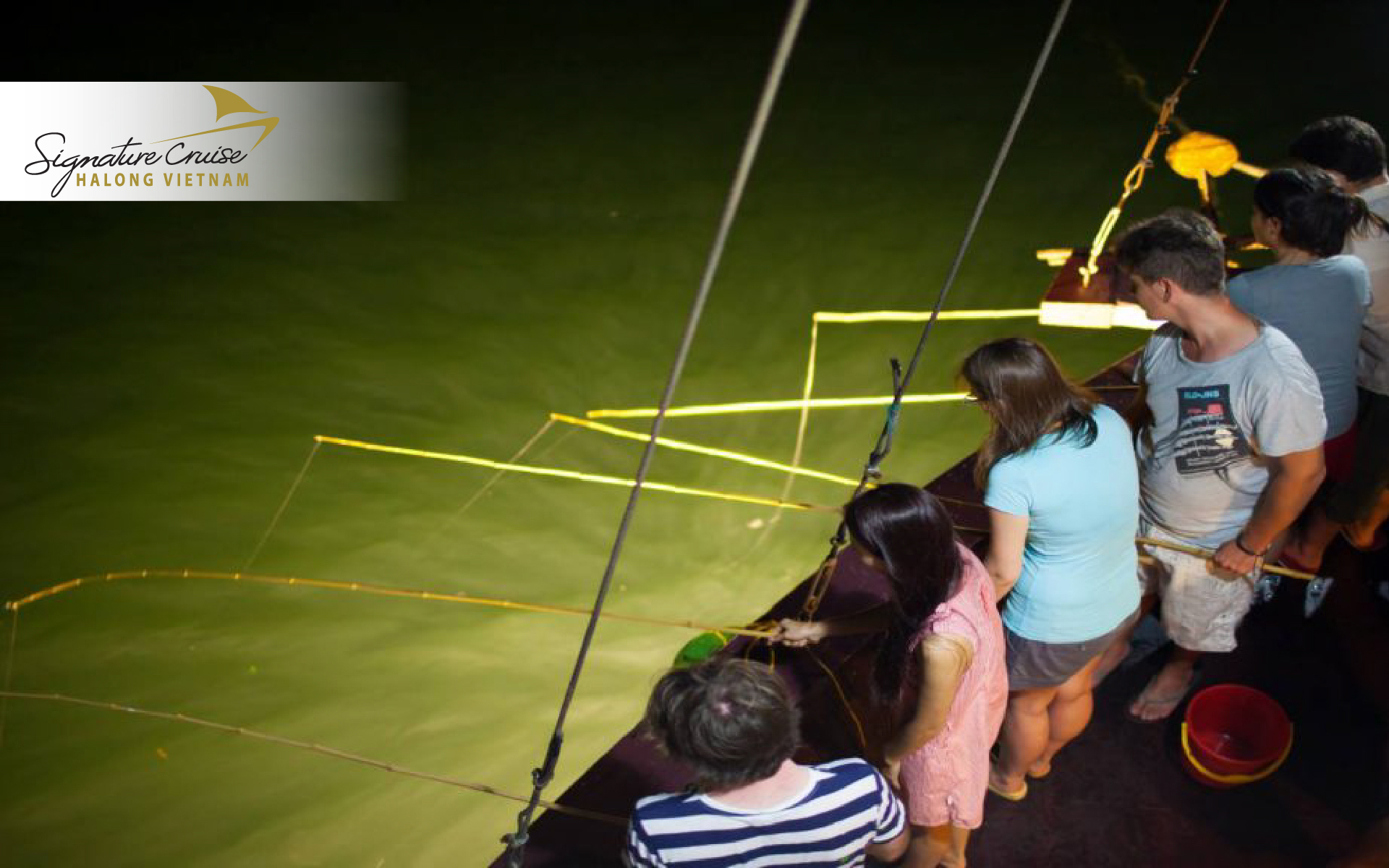 Night fishing on Ha Long Bay, Bai Tu Long is an extremely interesting experience. Besides squid fishing, you can also see Bai Tu Long bay with sparkling beauty, fanciful at night. If you are lucky, you will enjoy your own work in the middle of the sea. This may be a squid dish that you never forget!
From March to June, Ha Long Bay - Bai Tu Long Bay has a lot of ink, big squid with 2 to 3 fingers, you will have interesting experience. Come to Ha Long Bay on Signature Halong Cruise, we will bring you the best experience with 5 Star class.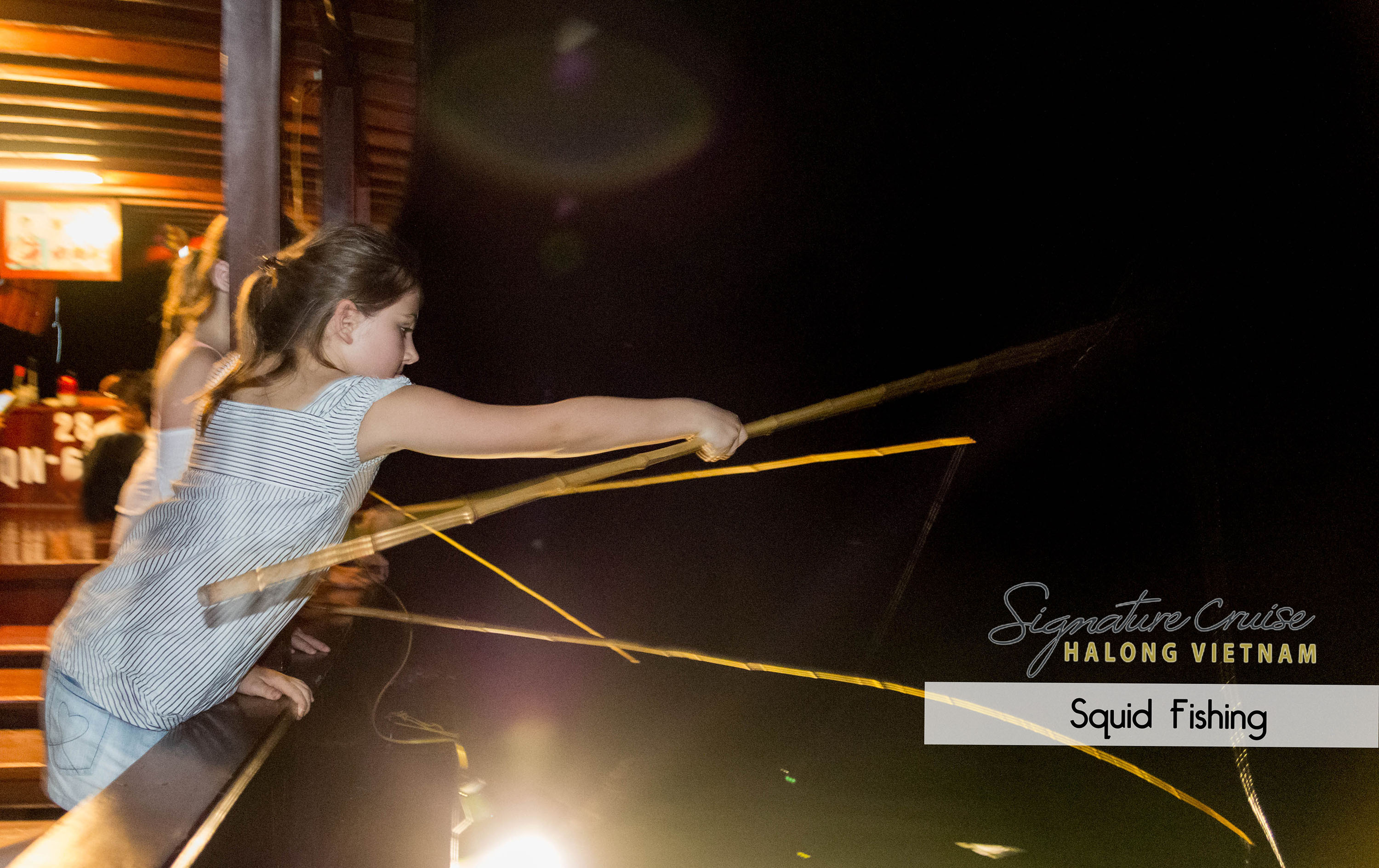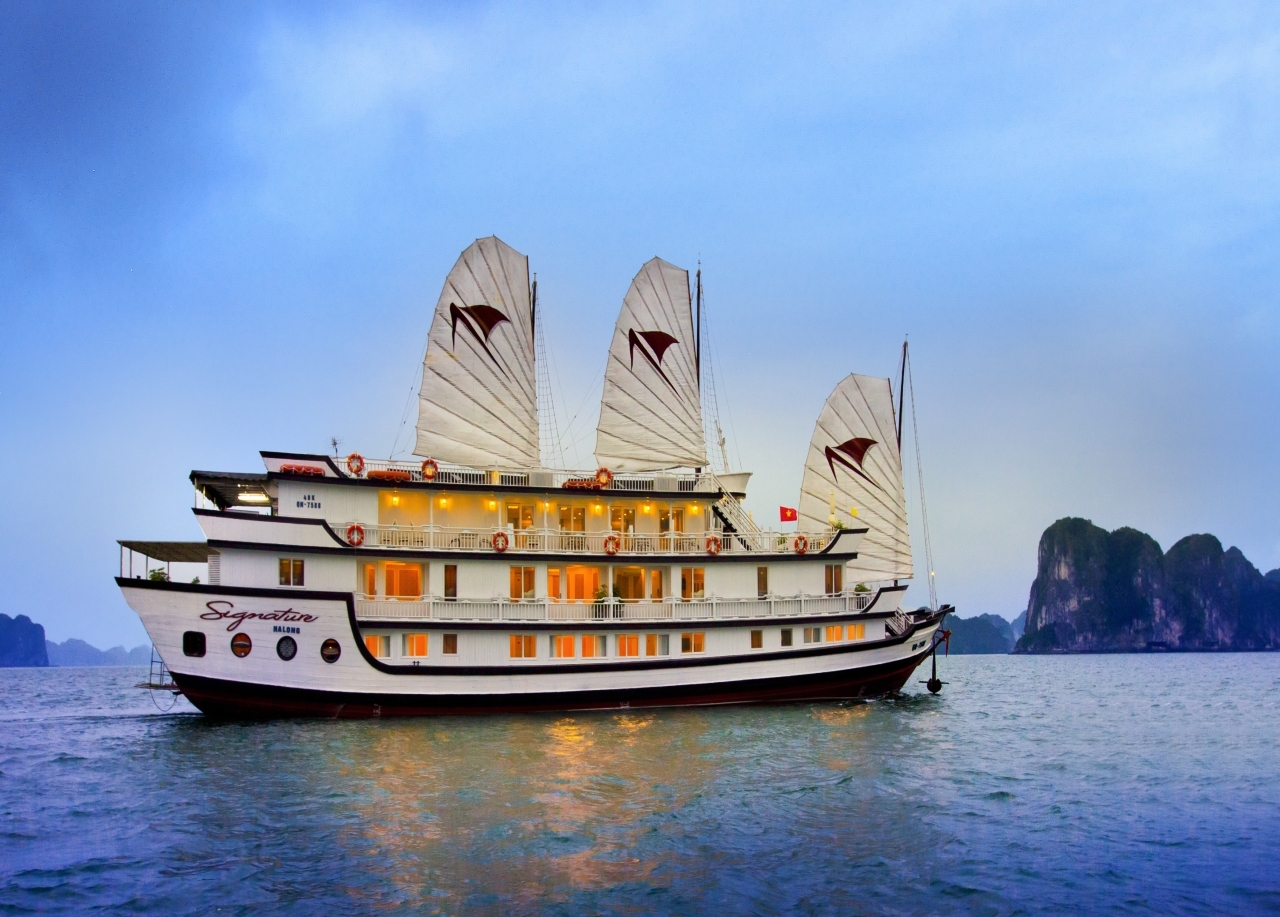 Welcome to Signature Ha Long Cruise.