Vung Vieng Fishing Village
Vung Vieng Fishing Village
Vung Vieng is the most beautiful fishing village on Halong Bay
Vung Vieng fishing village of Bai Tu Long Bay is located in the north-east of Vietnam close to Cua Ong - Hon Gai - Cam Pha. Vung Vieng Fishing Village is about 25 km from the mainland. This is the living place of thousands of busy and prosperous fishermen who are happy and warm though how hard life is. In order to visit Vung Vieng fishing village, visitors can go with bamboo boat (a small boat used mainly in fishing villages) and go through Hang Cao - a famous cross-shore cave of Bai Tu Long Bay (this is considered as a natural village gate of Vung Vieng Fishing Village).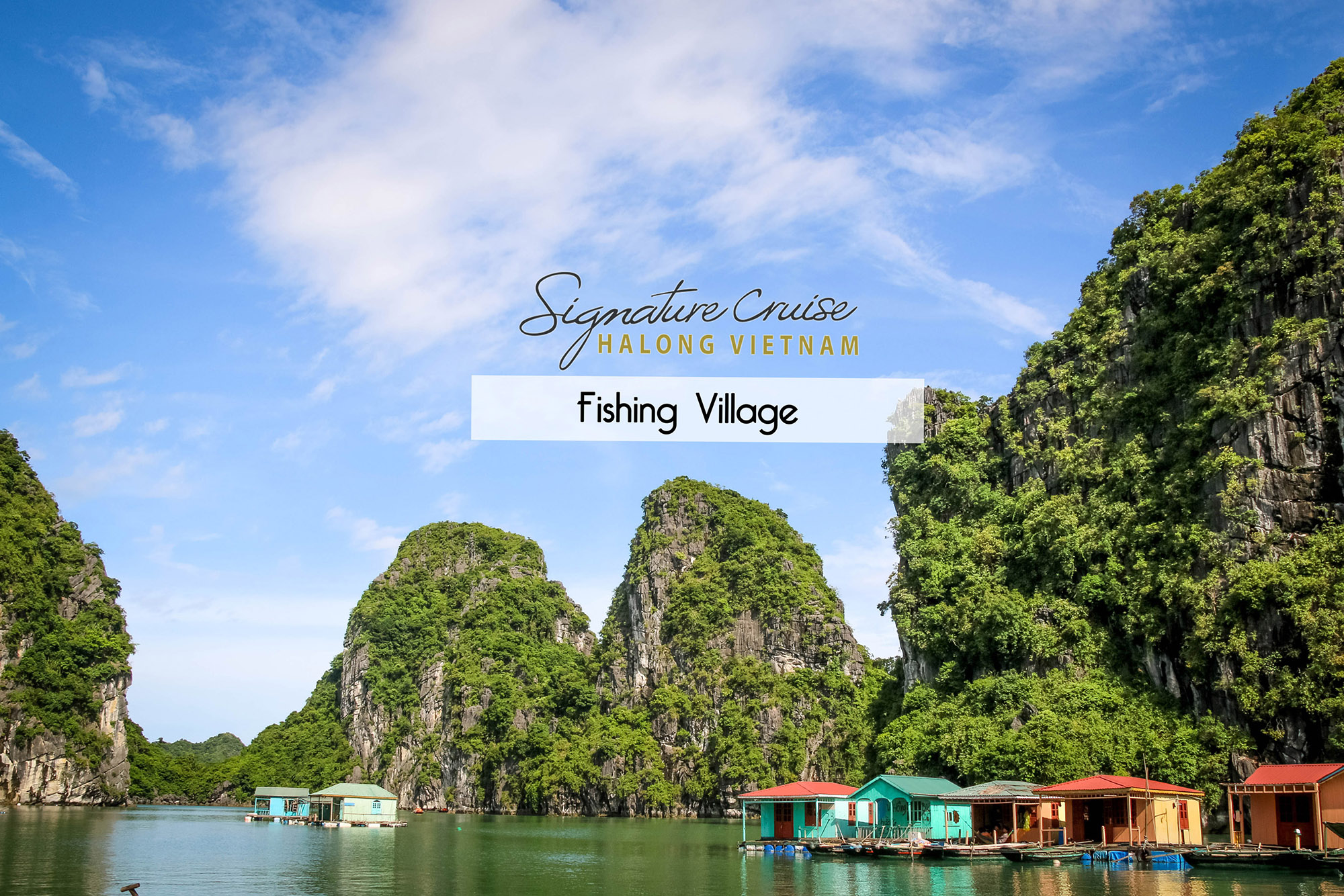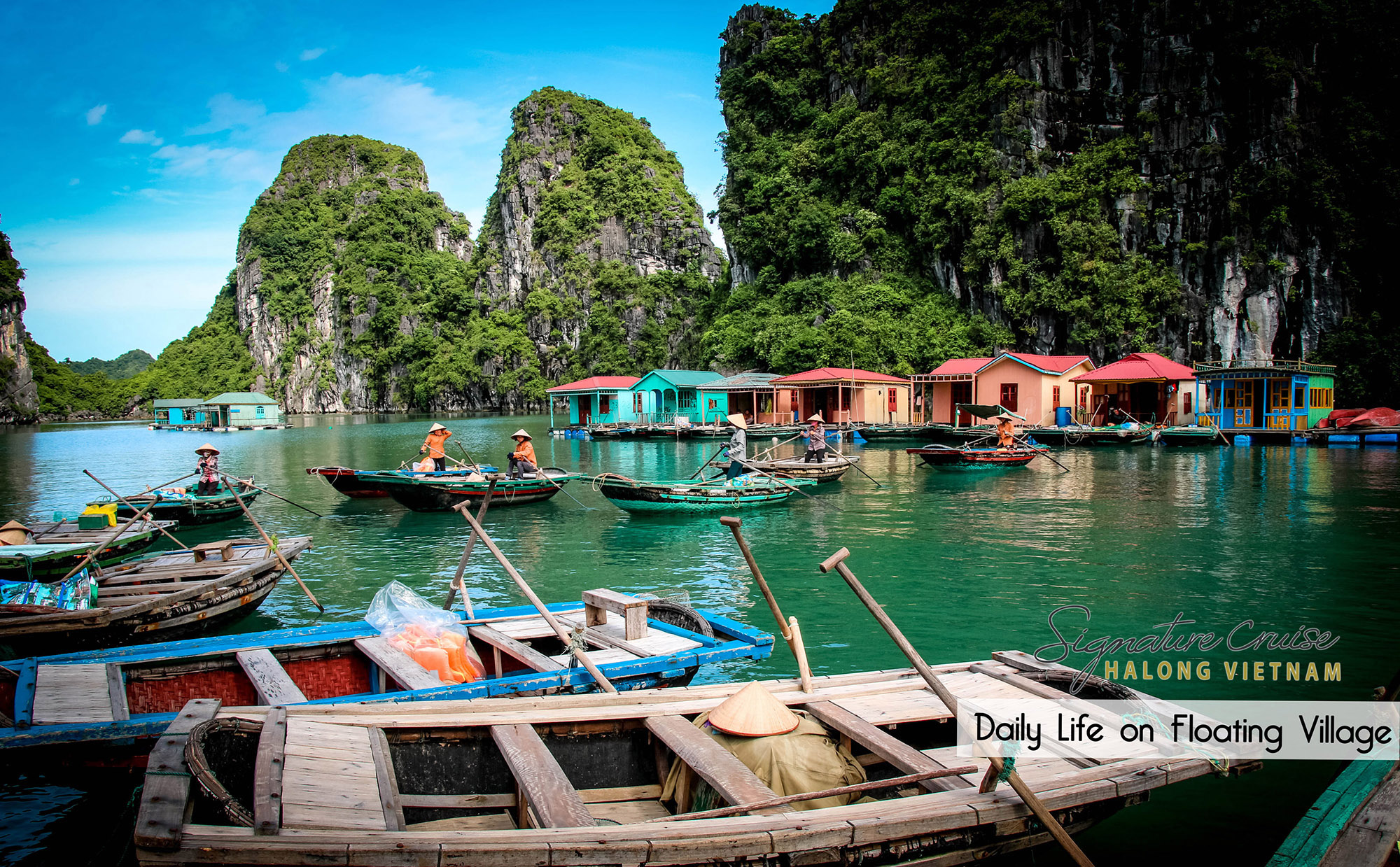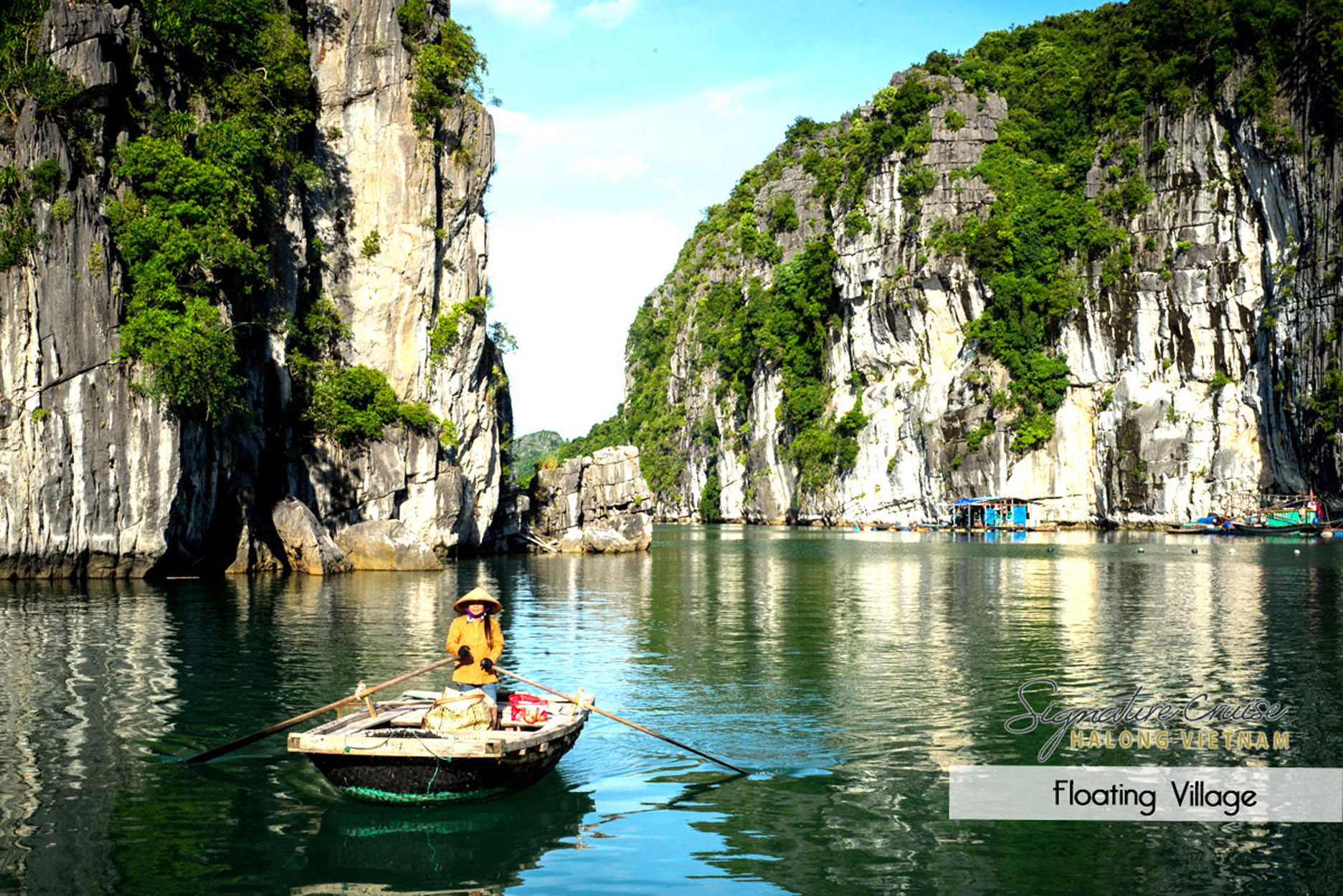 Booking now with signature HaLong Cruise
When get to Luon Cave, you continue your journey to discover Vung Vieng Fishing Village. The image of the fishing village is very simple, looming a few shackles of rafts leaning against the mountain, rafts with hybrids floating round looking like straight lined balls, which are home of sea pearls. The more you enter the village, the more open above to your eyes, no one knows where you will go among the mountains, the sea and the sky.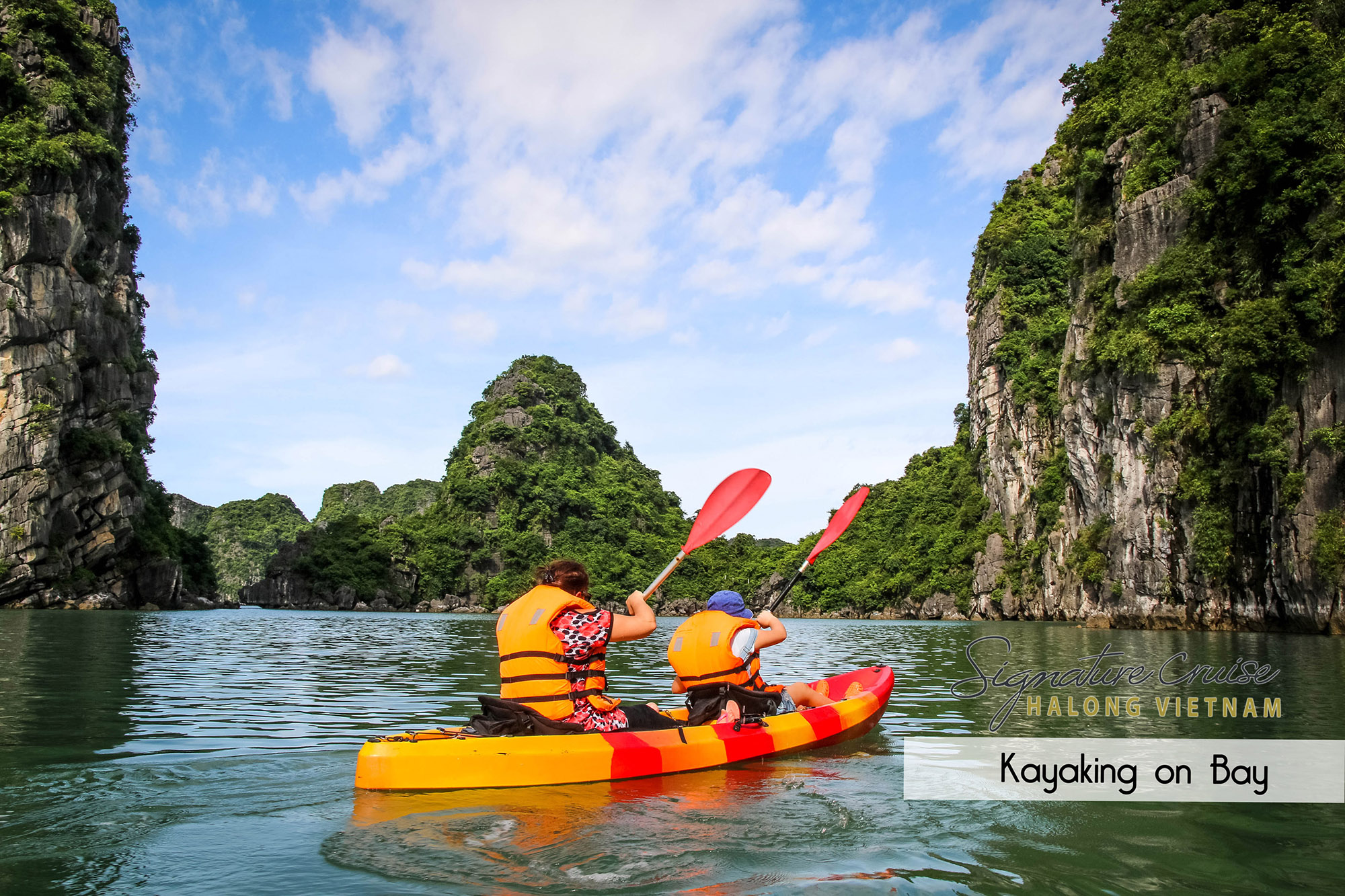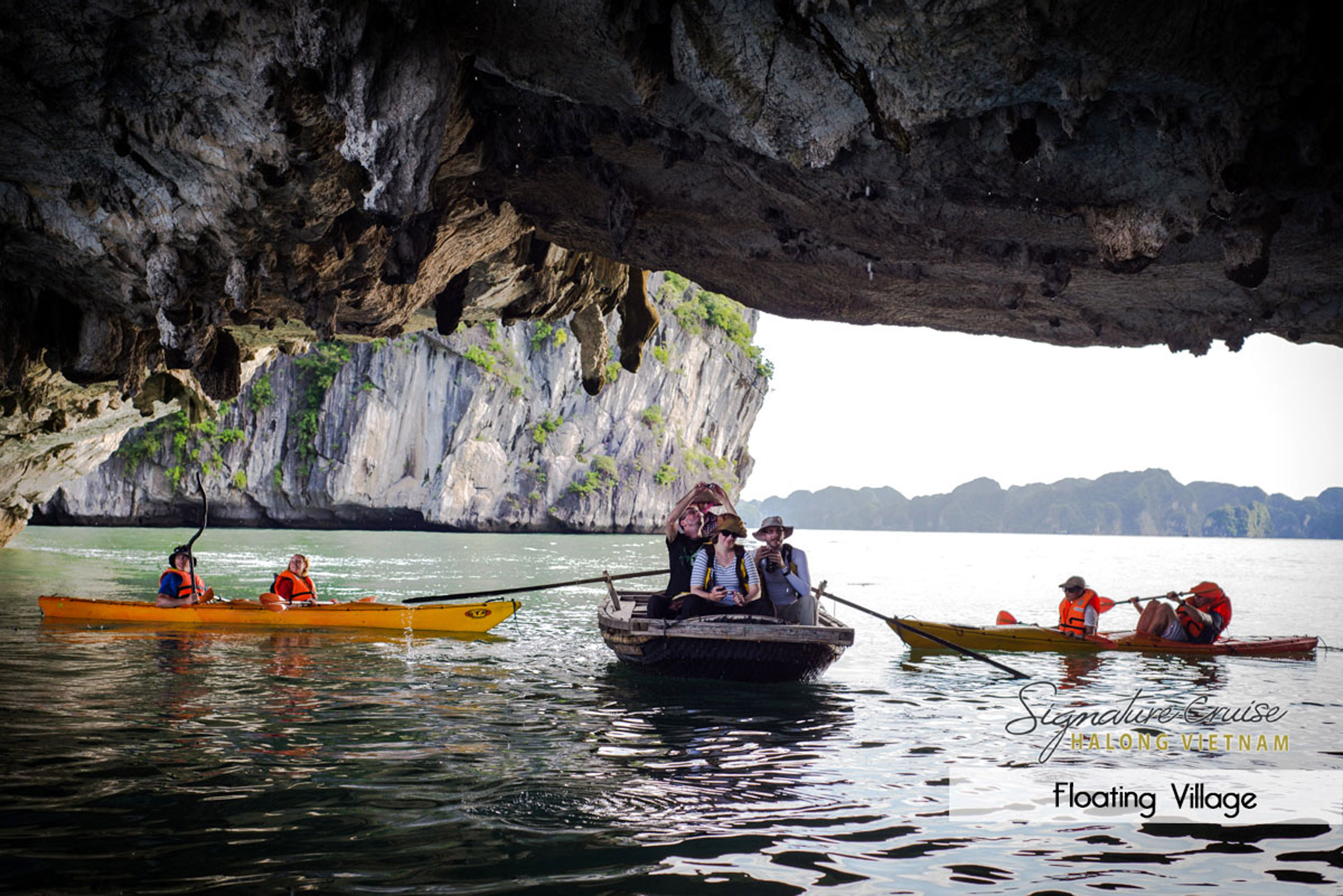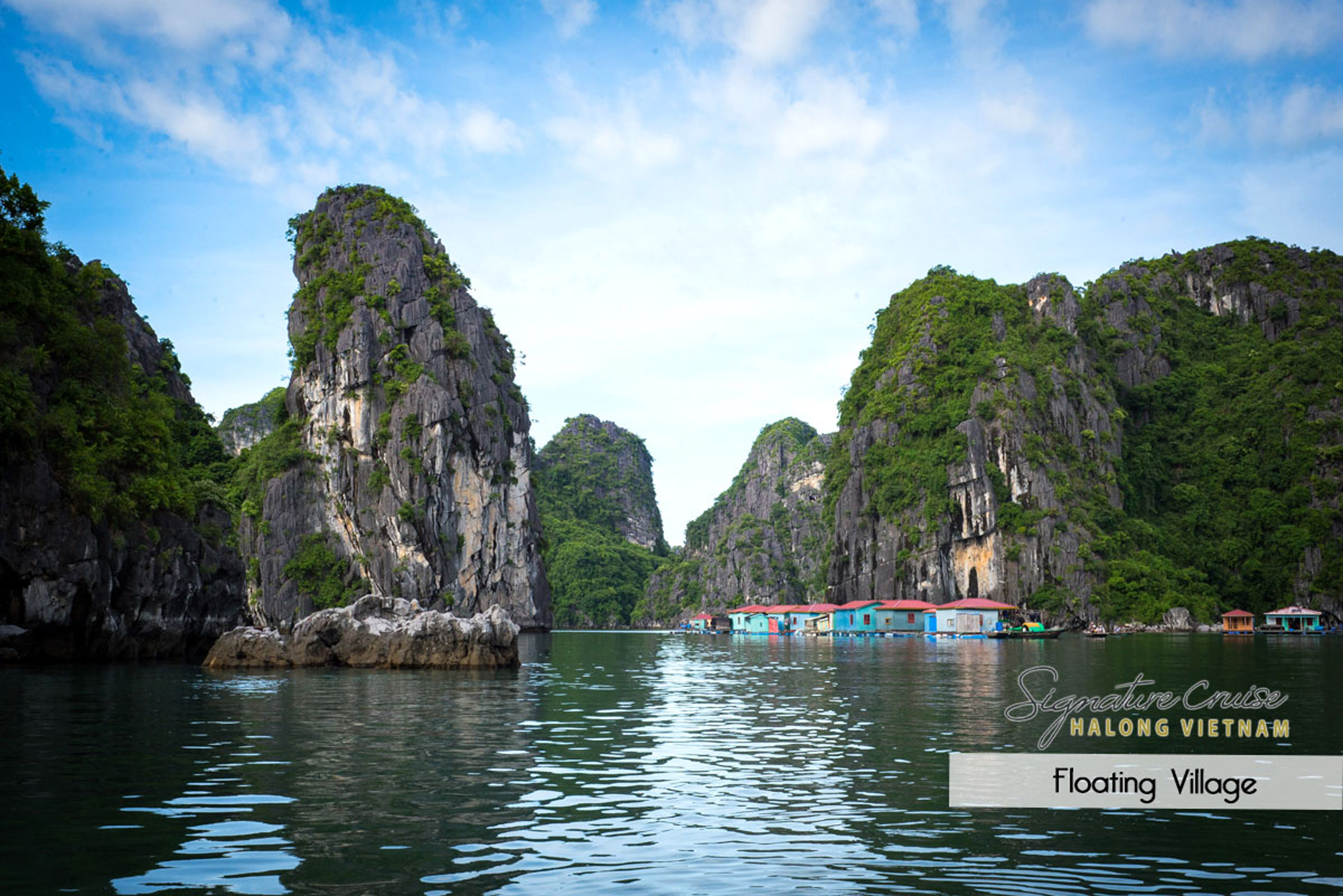 Journey to discover the World Wonders - HaLong Bay with Signature HaLong Cruise, Vung Vieng Fishing village is a must-see destination. When you come here, you have the opportunity to feel the peace and tranquility of Vung Vieng fishing village. In addition, visitors to Vung Vieng can experience one day to be a fishermen, catching fish with the local people and returning immediately to enjoy the fresh seafood flavor that has just been collected or lie down to relax on the beach along the mountain.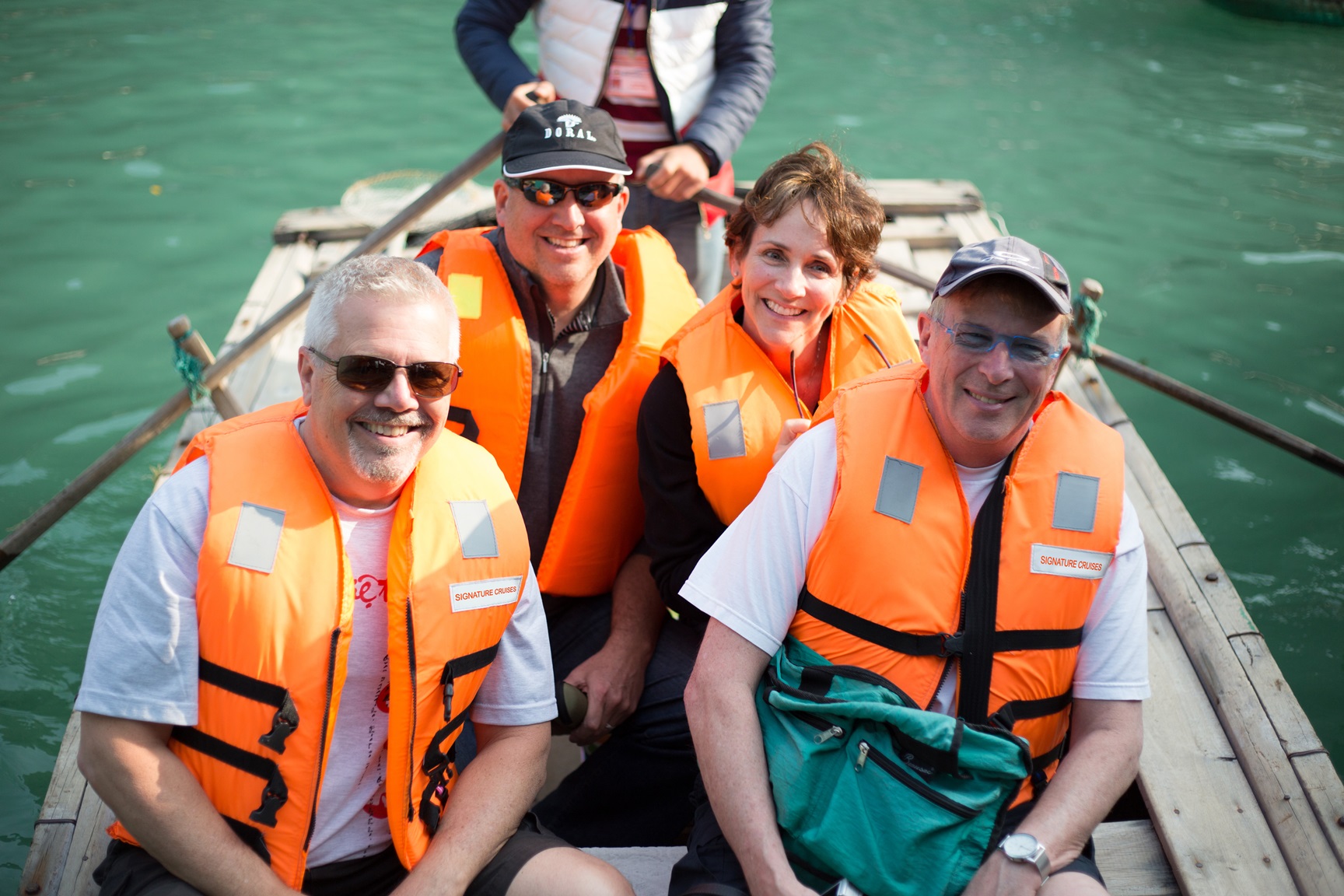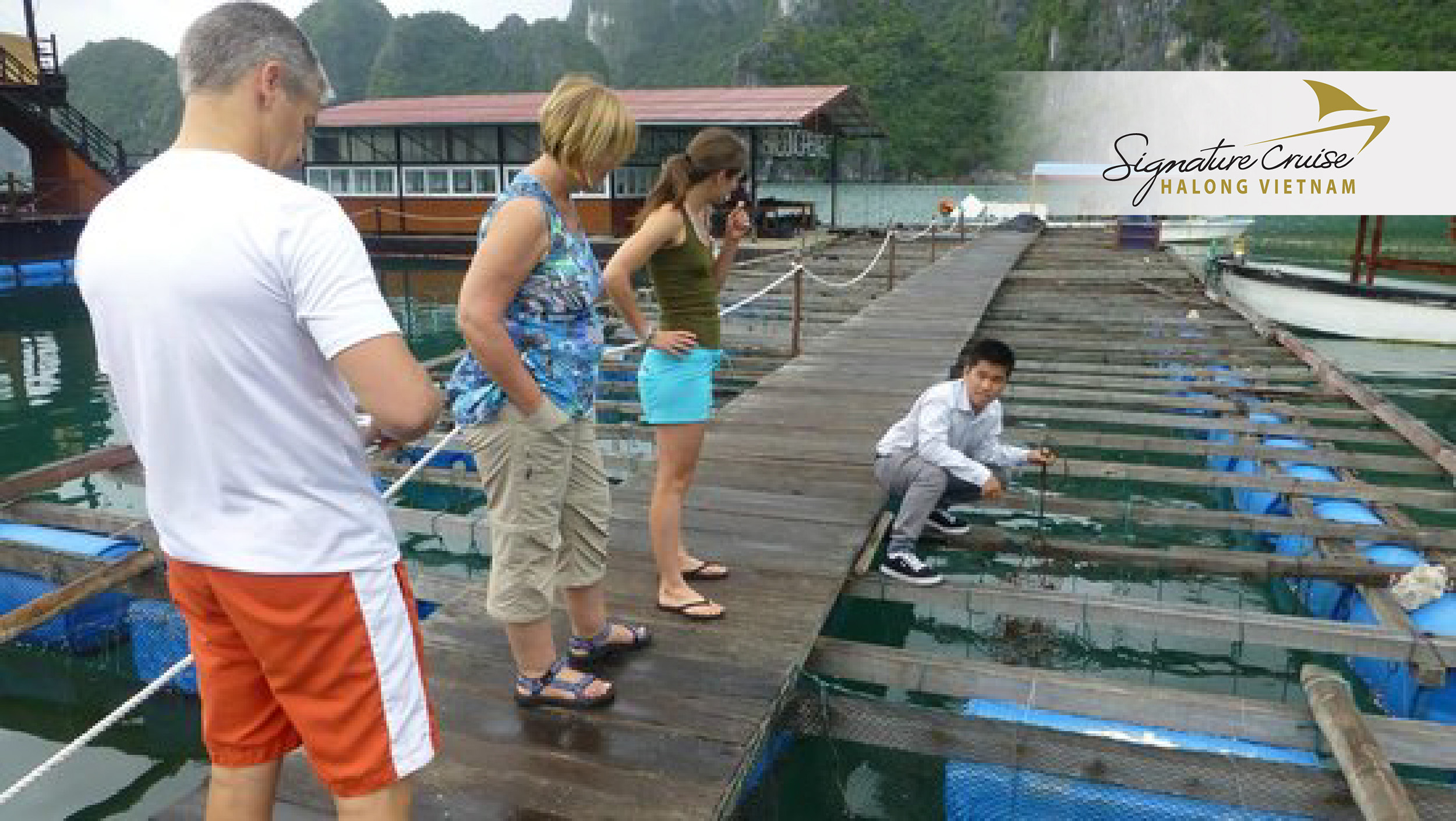 Signature HaLong Cruise will definitely bring the best experience for you with our 5 start service. Come to Signature HaLong Cruise to save the best memories for your life.